Return to FAQs page
---
What are the ways I can view my schedule?
MusicTeacherNotes music teacher schedule software provides tools for music teachers to view their lesson schedules. A characteristic that makes MusicTeacherNotes so unique is that teachers can add all of the music studios or businesses they teach from into one account. For example, if you teach for three different music lesson businesses and have students spread between them, you manage all of their schedules and assignments from your single teacher account. Similarly, if a studio employs ten teachers, all ten would have individual free teacher accounts to manage their music lessons from. The benefit is that each teacher has complete control of their account, their music lesson schedule, and their student interactions.
The Monthly Lesson Calendar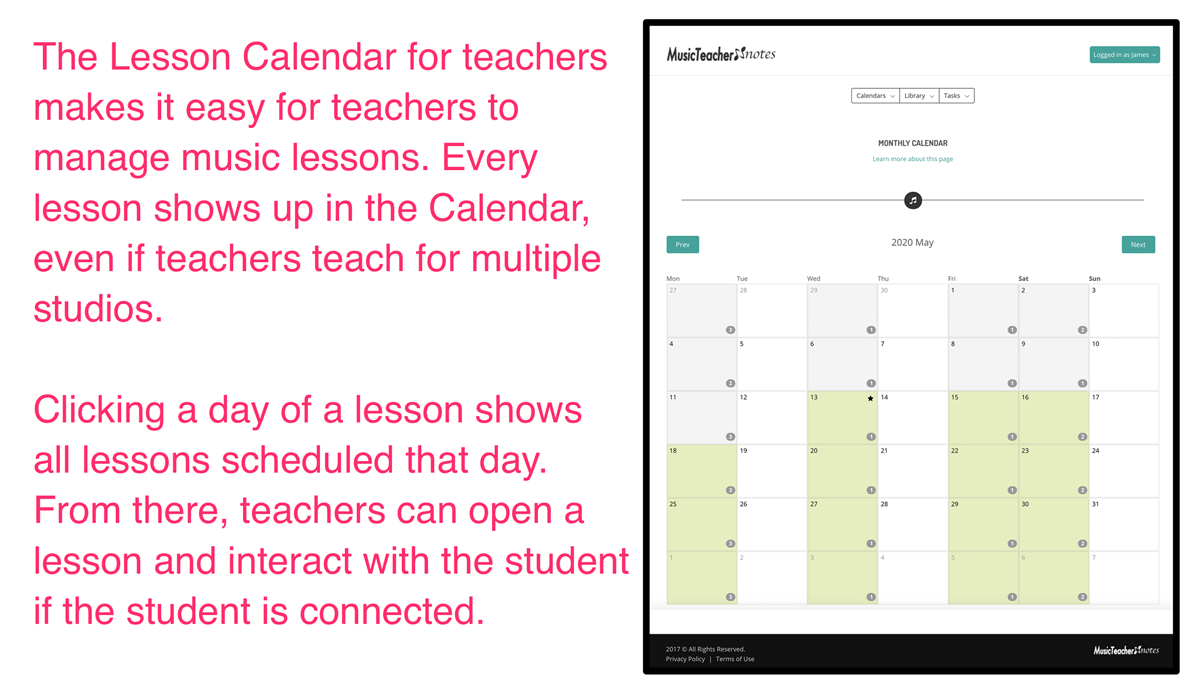 Music teacher accounts enjoy a Monthly Calendar. An overview of a music teacher's entire student schedule displays on the Monthly Calendar, encompassing all of the music schools or studios where they teach. Teachers can turn off studios they no longer work for and add more studios whenever they need to. And because it is free for music teachers, MusicTeacherNotes scales whatever teachers need.
Your Calendar is where you view your lesson schedule. Your monthly view displays a lot of information at a glance.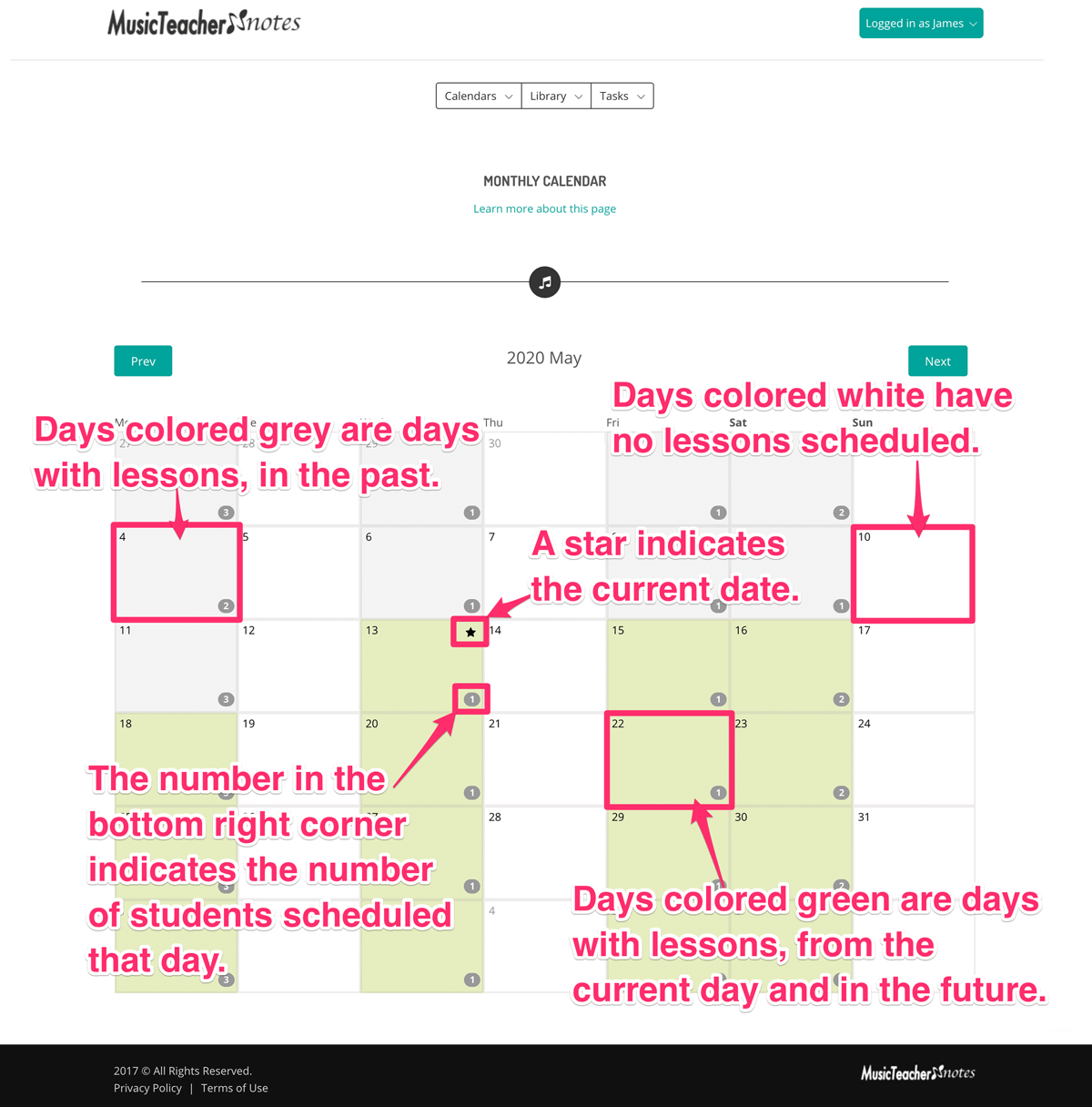 You can quickly see if you have lessons scheduled based on the color of the day. You can see how many students are scheduled by the number icon that displays on each calendar day.
The Daily Lesson Calendar
Also, you can click on any day you will see your entire day's schedule.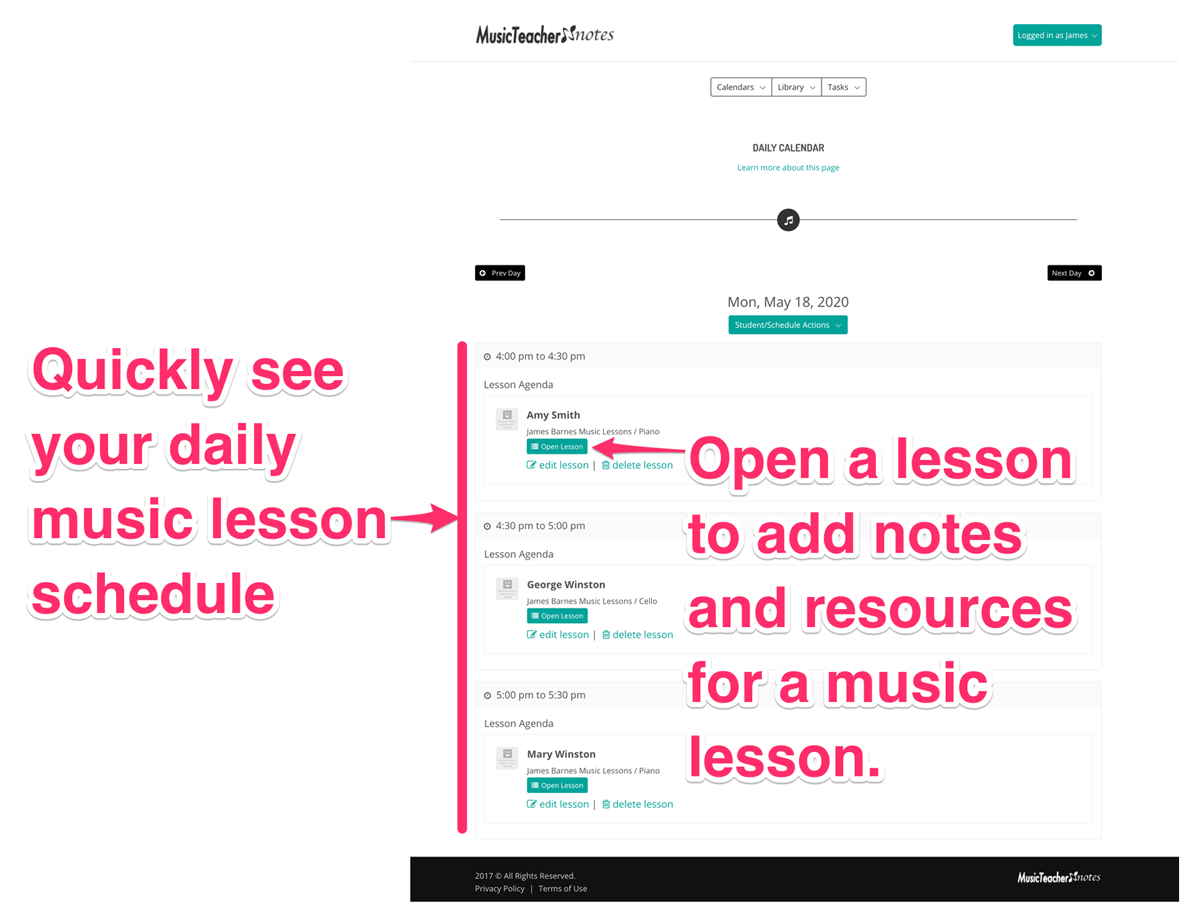 The Lesson View
From there, you click "Open Lesson" to share notes, resources, and give assignments for students to practice.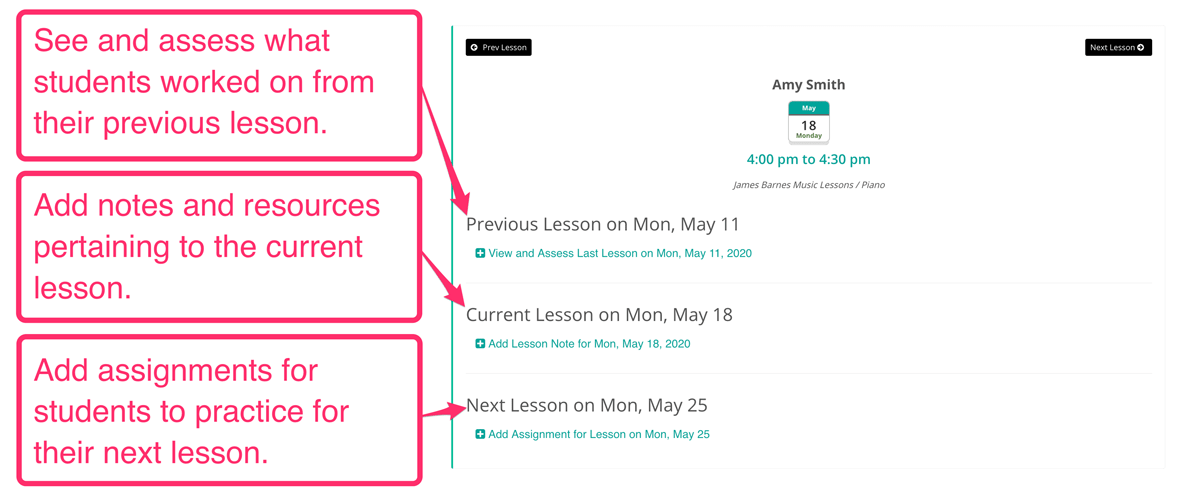 The following video explains the Lesson View in detail.
Think of MusicTeacherNotes as your personal music teacher helper app. It's a suite of music teacher tools that help you with almost every aspect of conducting private music lessons.