Return to FAQs page
---
What is an availability calendar?
Your Availability Calendar is a calendar that you can share with students or potential students, so they know when you are available to teach music lessons. Each music studio you teach for has an Availability Calendar specific to your lesson schedule, at that studio.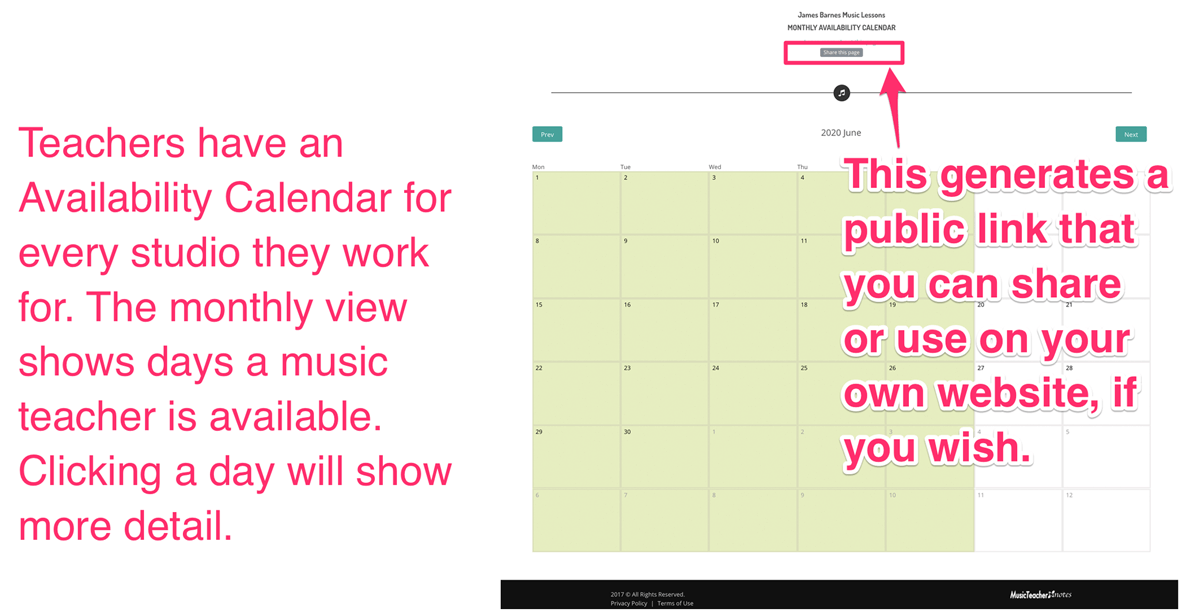 Availability Calendars are flexible, meaning they adapt to your settings as well as your schedule as students are added or canceled.
If you have a website, you can add your Availability Calendar to your website so potential students can see it and request lessons from you. In doing so, MusicTeacherNotes becomes a music teacher scheduling website for your career as a music teacher.