Return to FAQs page
---
What is the difference between setting availablity vs unavailability?
SETTING AVAILABILITY
Music teachers can set their normal hours that they are available to teach music lessons via the dashboard, which will show in the Availability Calendar.
STEP 1
STEP 2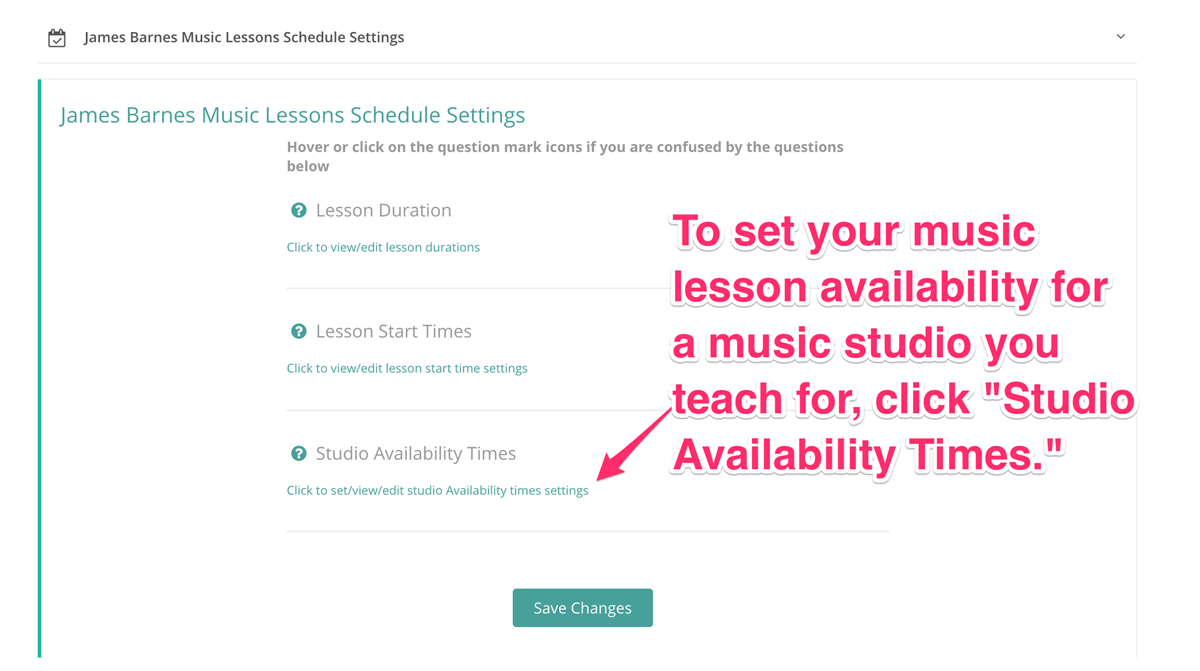 STEP 3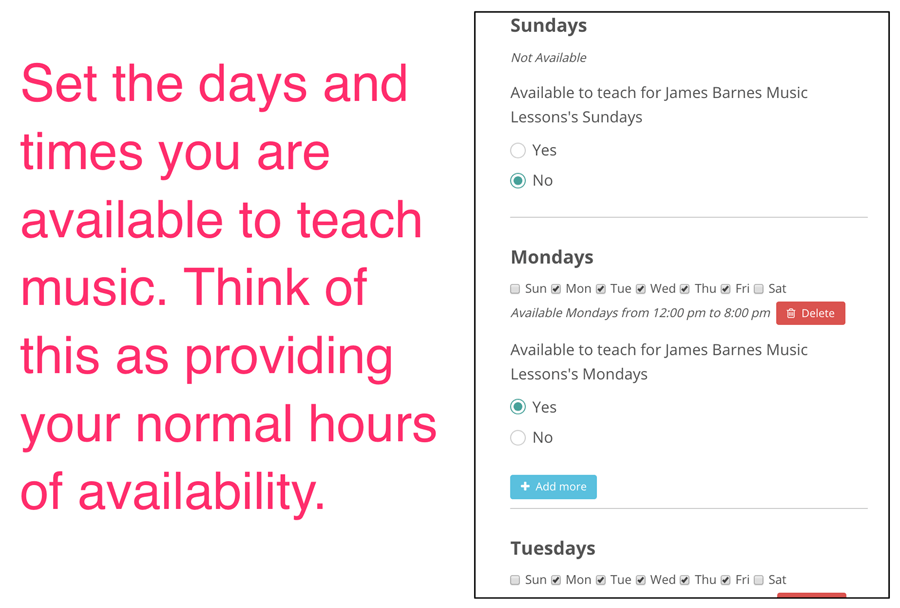 SETTING UNAVAILABILITY
If a teacher has a temporary schedule conflict, such as a doctor's appointment or a vacation, they can block themselves as unavailable via the dashboard, so students know they are unavailable.
Navigate to the dashboard
Open the schedule/calendar section
Click the link to schedule unavailable times

When time is blocked off as unavailable, it displays as "temporarily unavailable" on the Availability Calendar.
Teachers who use MusicTeacherNotes scheduling software enjoy complete control of their music lesson schedule. MusicTeacherNotes is designed for teachers who require easy-to-use music school management software.