Return to FAQs page
---
How do I save a link to my Private Library?
There are thousands of music education resources on the web that you can use to aid your student. Saving web links is useful for both private, in-person, music lessons, and for teachers who provide music lessons online. Youtube videos, Quizlet and Quizzes links, and other web pages can easily be saved to your Private Library and shared with your children whenever you would like to do so.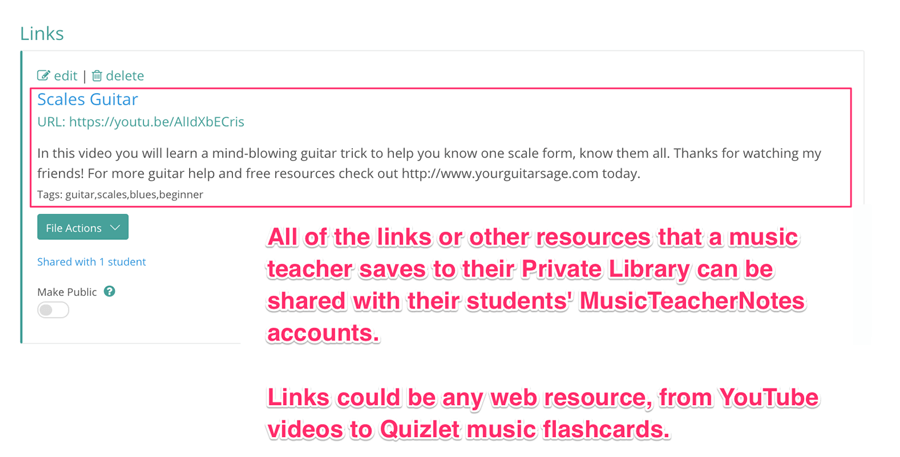 Saving a link is essentially the same as bookmarking a web resource within your MusicTeacherNotes account. The benefit is that all of the online music-related resources you want to store can be saved in one place. 
You can follow these steps to save a link:
Navigate to your Private Library.
Go to the "Upload Files, Videos, & Save Links" menu.
Click "Save a Link."
Fill in details for the link.
Enter or paste the URL.
Enter a title for the link.
Enter a description for the link.
Click "Save Link."