Return to FAQs page
---
What Links can I save to my private Library?
Your Private Library is a section of your account where you can save videos, documents, and links. Music teachers can turn their Private Library into a music teacher resource site that can help them and their music students learn music faster. Within the Private Library, is a section called the "Links" section. This is where members can save (eg, bookmark) helpful links. Music teachers can share links with their connected music students as needed. The following are examples of helpful links that music teachers may wish to save to their Private Library:

Quiz generators
Quiz generators provide a public link to the quiz, which music teachers can save to the Links section in their Private Library. Quiz generators (https://quizlet.com/, https://quizizz.com/, https://www.quiz-maker.com) help students repetitively practice quizzes. Music teachers can create music theory, music notation, or music notes quizzes, then share them with students via the Private Library.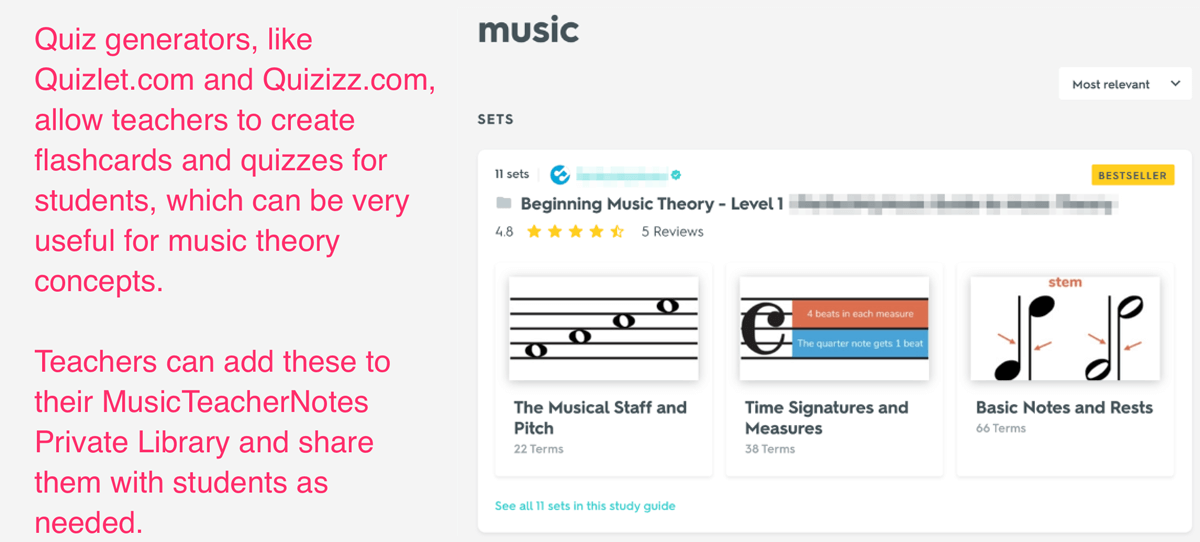 Music Theory Web Pages
Web pages that explain concepts you teach. You may discover a great website that explains music theory websites for kids. If you do, save it to your Private Library and share it with your young students.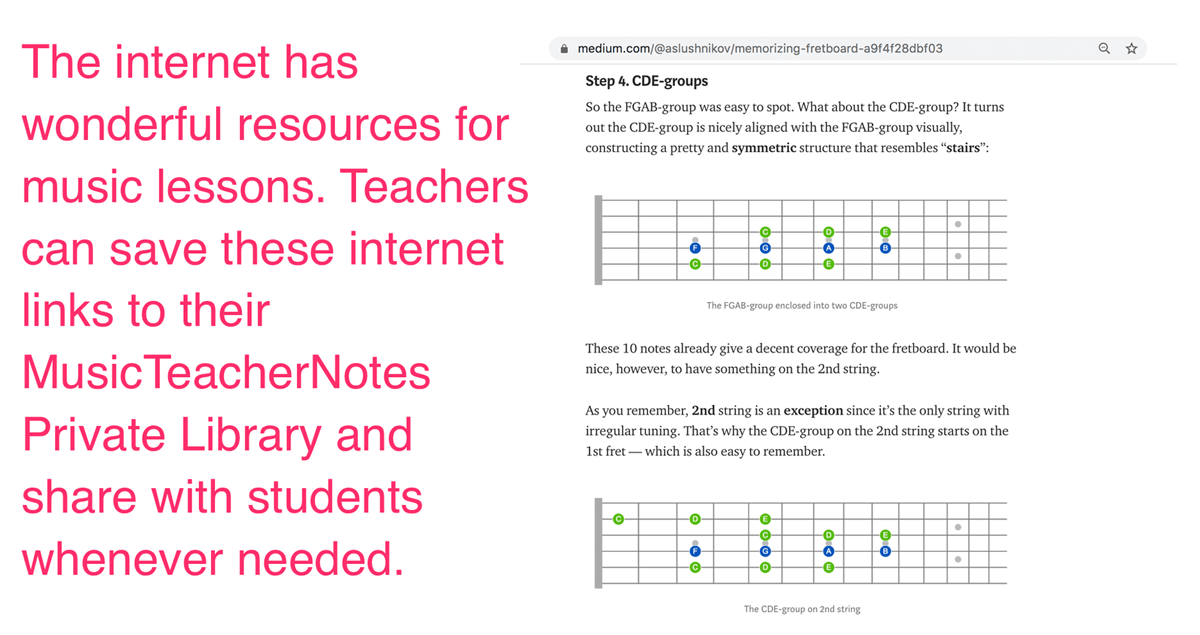 YouTube videos
Many YouTube videos explain the skills or songs you teach. YouTube videos that help grasp a musical concept or song can also be saved to your Private Library.

The Private Library is where music teaching resources should be saved, so they can be used to help music teachers teach more productively. Teachers can share any items in their Private Library with their connected students.