Return to FAQs page
---
How do I get my students to connect to my account?
MusicTeacherNotes music lesson scheduling software requires students to connect their accounts to their teachers' accounts. When students connect, teachers can use MusicTeacherNotes' tools to interact with students and their parents.
To connect, a family first registers a free family account. Then, each student in the family connects to their respective music teacher by adding their teacher's unique studio code.

When parents or students join, they will be guided through the benefits and learn what to do very quickly. It is virtually automatic for music teachers. MusicTeacherNotes provide several "connect methods" that help teachers quickly explain MusicTeacherNotes to their students and provide them the studio code.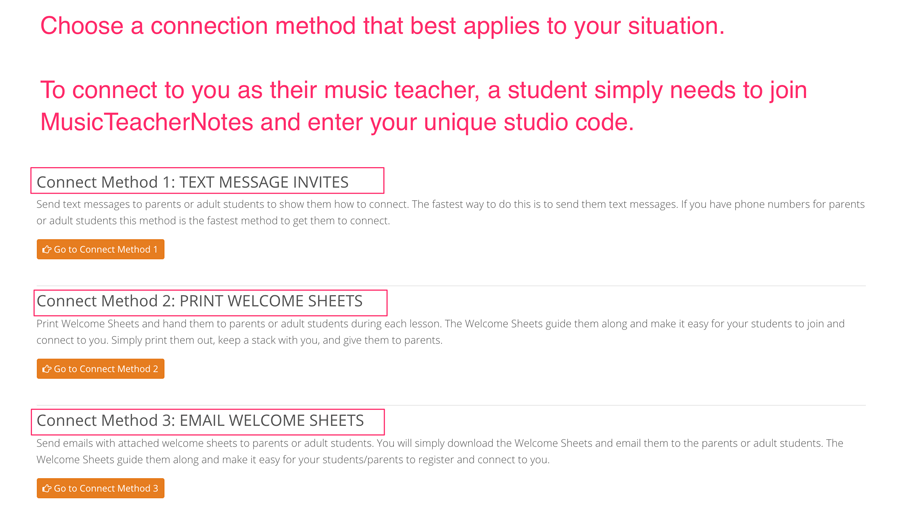 After students connect, MusicTeacherNotes becomes one of the best music lesson scheduling software and music school management systems a music teacher can have!