Return to FAQs page
---
What is my studio code?
MusicTeacherNotes is a music studio management website for private music teachers. But it's different from other music school management software in that a teacher can have an unlimited number of studios in their account. In other words, instead of a studio having an account and adding teachers, teachers have one account and add studios they teach at. Each studio a music teacher works for has a unique "studio code" assigned to it. If multiple teachers teach for the same studio, they have different studio codes. A studio code is the code music teachers must give to their music students to connect them to their account.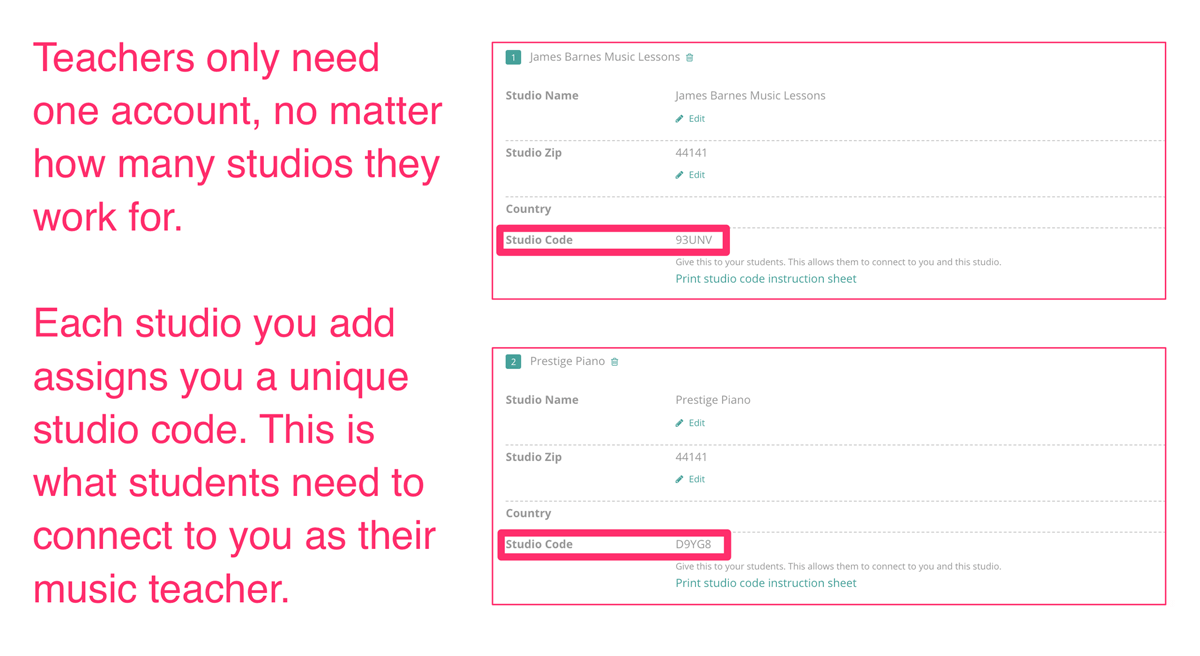 Imagine you are a music teacher who works part-time for three different music schools. You add each of those music schools to your MusicTeacherNotes account, and each studio will be assigned a unique studio code for your account. If other teachers work at the studio, they will have their own accounts with studio codes different from yours.
To connect a student, you could simply tell a parent or student to join MusicTeacherNotes and provide them your studio code. To make this easier on your end, we provide ways to automate the connection process for you.