Return to FAQs page
---
How do I add a studio I work for?
To add a studio, go to your dashboard. Click the profile section and open the option that says, "Your Studios." When you do this, you will want to click the button that says, "Add a New Studio." Add as many studios as you work for. If you teach on-the-side, you should add a studio for your side business, as well.
Private music teachers can add multiple studios to their account. Teachers shouldn't set up a different account for each studio. Supporting multiple studios is different than other scheduling software for music lessons. Teachers own their individual account and add studios to it--not the other way around.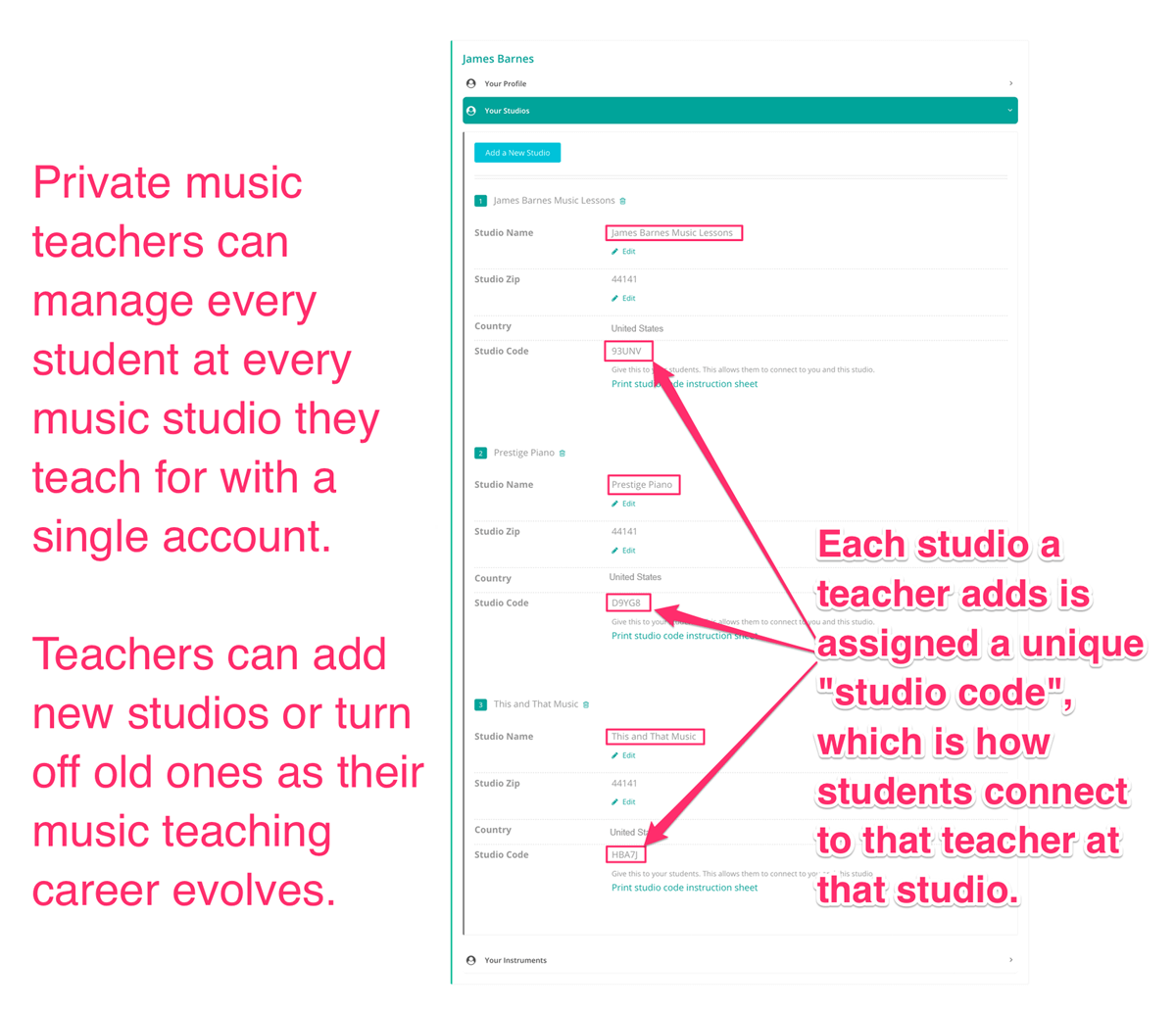 MusicTeacherNotes goes with the teacher, even if the teacher changes jobs. This allows music teachers to manage all of their students from every place they work, in one place. If a teacher works for three different studios, teaches Zoom or Skype music lessons, and has 30 students dispersed among each of them, it can all be managed from a single MusicTeacherNotes account. And because it is free for music teachers, teachers can scale their music lesson business without additional overhead.