Return to FAQs page
---
How do I get my students to connect to my account and studio?
For you and your students to benefit from the music teacher management tools on MusicTeacherNotes, students need to "connect" to your account. For a music student to connect to you, they just need to register a family account and enter your studio code when they join.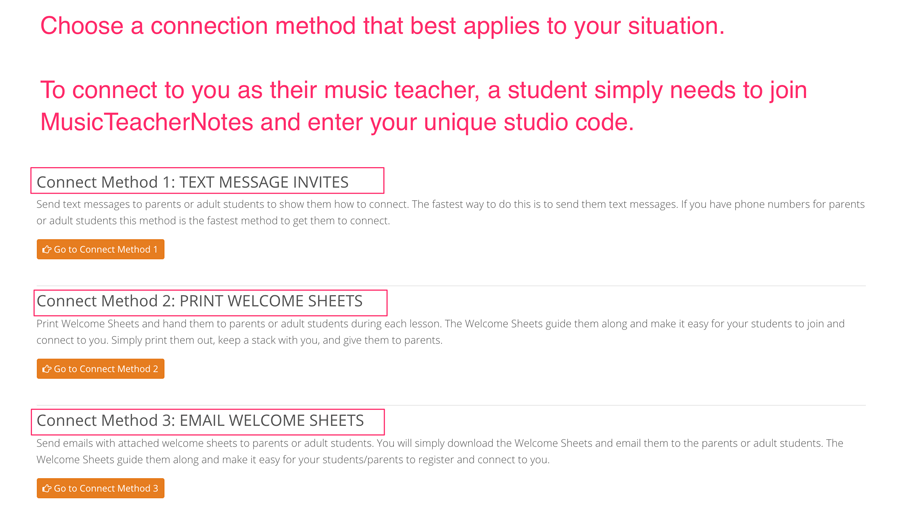 Printed Welcome Sheets
The easiest way to have your students connect is to provide them with Welcome Sheets during their next music lesson. You simply print them out and keep them with you. Hand them to your students during music lessons. Welcome Sheets have your studio code on them and explain the website to your students.
Emailed Welcome Sheets
You can also email the Welcome Sheets to your students if you wish. This is useful if you teach music online or won't see your students for a while. You will need to know the email address for your students or their parents to use this connection method.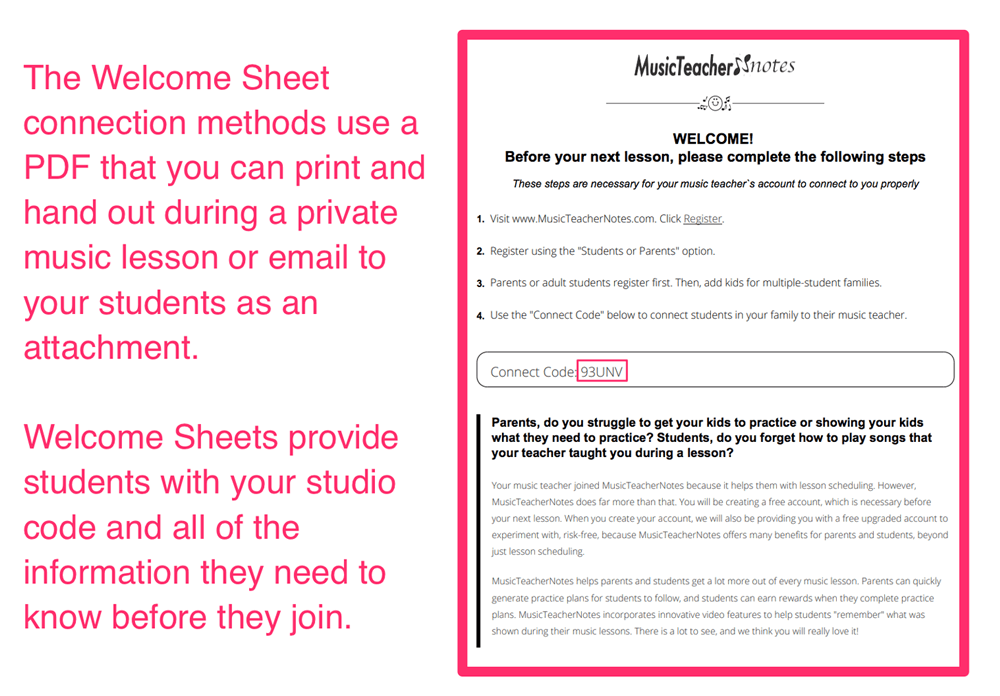 Text message invites
If you know mobile phone numbers for students or parents, you can use the Text Message Invites connection method. Text Message Invites will send your students to a URL (www.musicteachernotes.com/join) and also provide them your studio code.

If students do not connect, you can still add them to your account. You can use the music teacher schedule website features, such as the calendar, even if they haven't connected. However, you won't be able to interact with the students via MusicTeacherNotes until they do connect to your account.