Return to FAQs page
---
What does it mean for an account to be connected to a teacher?
MusicTeacherNotes has two types of accounts: family accounts and teacher accounts. Music teachers use their teacher account as music school management and scheduling software. Families have accounts, which help them manage music lessons and structure music practice plans for students in the family. To work as intended, MusicTeacherNotes needs teachers and students to "connect" accounts.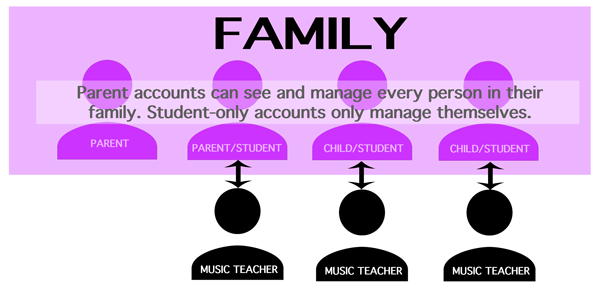 Once connected to a teacher account, the music teacher can:
Share videos and learning documents via the Library.
Interact with a student's lesson journal.
See your practice plan.
Send notifications, and much more.
A student connects to a teacher's account by:
Registering for a MusicTeacherNotes family account
Selecting family members who take music lessons
Entering the studio code for their music teacher.
Every teacher has a unique studio code, which they can provide to you. You will enter that code by going to the dashboard, navigating to the Family section, and clicking the button that says, "Add a music teacher." Enter the code they provided to connect.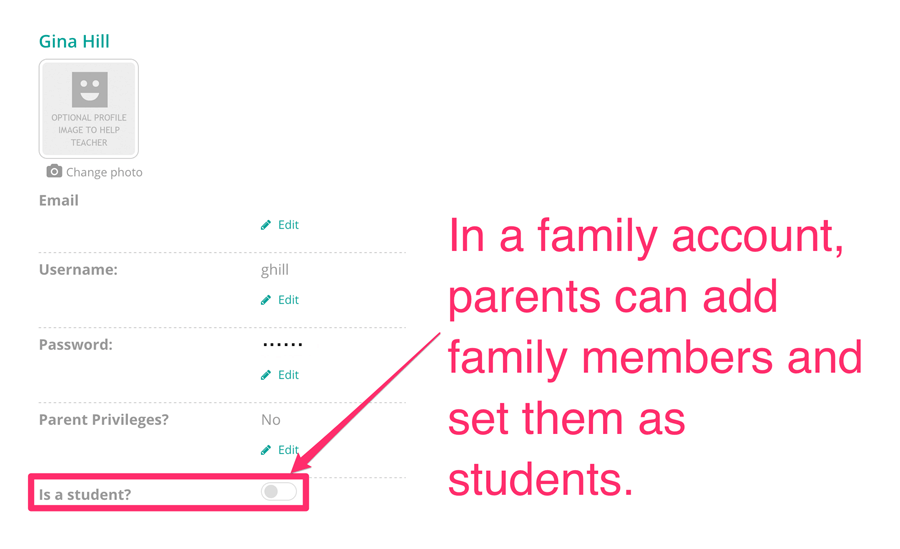 Once a family member is designated to be a student, the system will ask for a studio code that the music teacher. provides