Return to FAQs page
---
What is a practice plan?
A practice plan is a way of turning music assignments into a strategy for structured practice. The benefit of a practice plan is that students set music practice goals to define when a skill has been sufficiently practiced for a given day or not.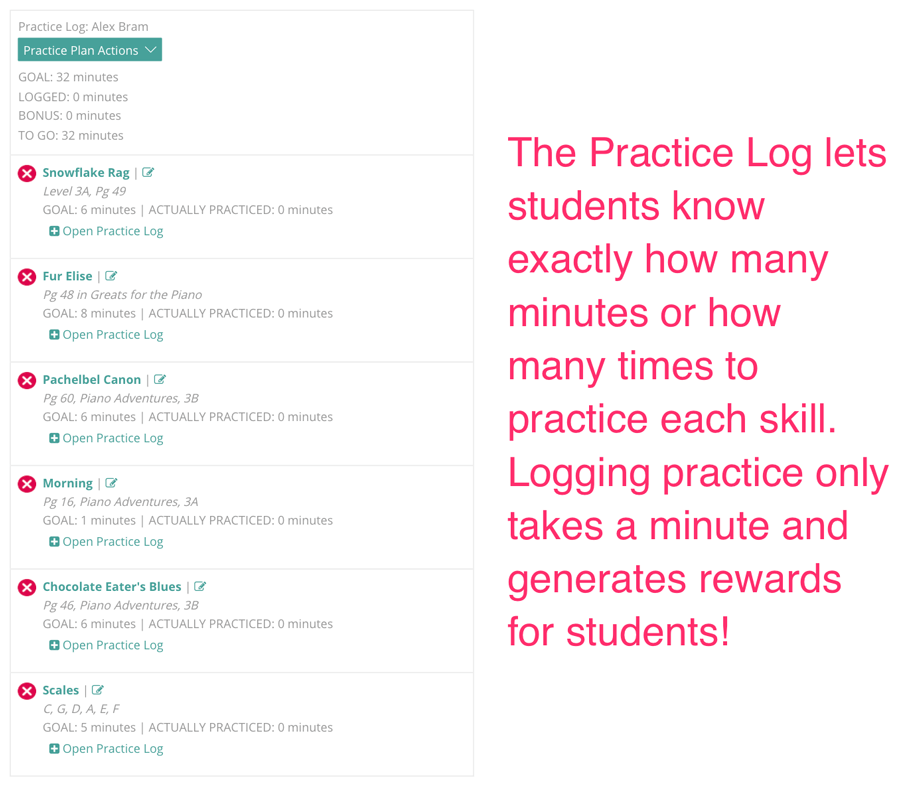 To illustrate how a practice plan benefits students, let's use an example of a child learning piano. Suppose a music teacher assigns a song to a young child. The teacher writes the song to practice in the child's music journal, and at home, the child's parents tell the child to practice.
The child doesn't know how long or how many times to practice. There isn't a lot of structure or motivation to get the child to practice. It's just something they have to do, and it often leads to children under practicing and parents getting frustrated.
MusicTeacherNotes has a tool called the Practice Plan Creator. The Practice Plan Creator allows parents to quickly generate an easy-to-read practice plan. The practice plan shows students how long or how many repetitions to practice each skill each day.

Parents or students can print the practice plan and use the printed sheets to check off their practice. Then they can log the practice on the MusicTeacherNotes website when it's convenient.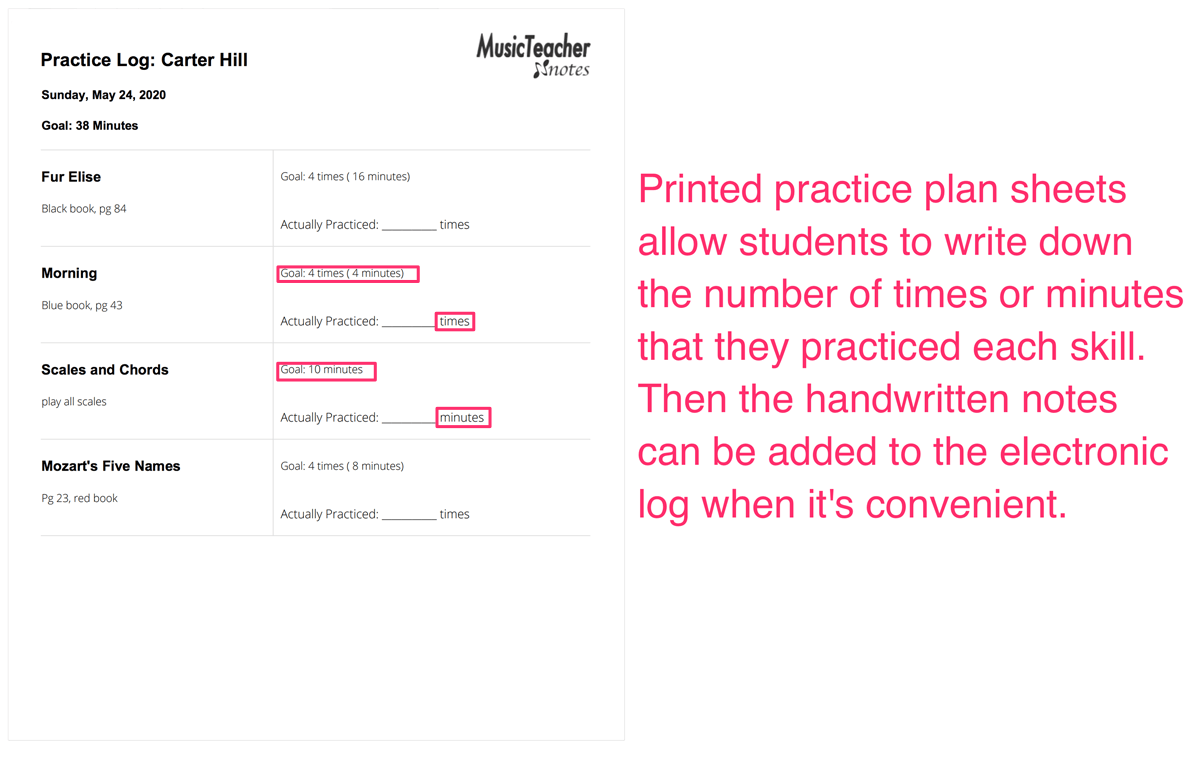 Children accrue Music Bucks and Practice Stickers as they log their practice, which is a big motivational tool for younger students. Parents determine what kids can spend their Music Bucks on. Parents can create rewards like toys, going to a movie, having a friend over, or anything to motivate their child. The MusicTeacherNotes website keeps track of it all.
Teachers can see the practice their students logged, which also helps encourage students to practice.