Return to FAQs page
---
Can I add repertoire songs for students?
It is common for students to have a list of repertoire songs they are expected to practice and know well. Students and parents can add repertoire songs via their family account, just as music teachers can, for their connected students.
To manage repertoire songs, navigate to the Manage Repertoire Skills option in the tasks menu. Select the student you wish to manage repertoire songs for, then add, edit, or delete the student's repertoire songs, as necessary.

Repertoire songs automatically display in a student's Practice Plan Creator so they can easily be added to a student's practice plan.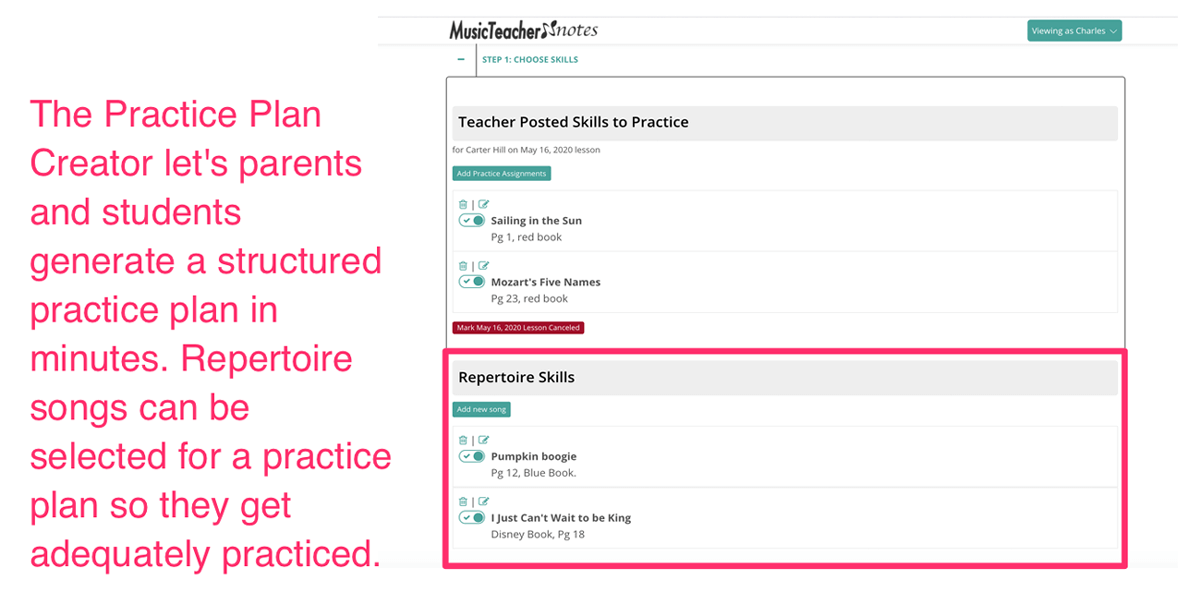 This helps students remember to practice their repertoire songs, in addition to the new skills assigned during a music lesson.