Return to FAQs page
---
How do I add repertoire songs for my students?
Teachers, students, and parents can add repertoire songs to their accounts in a similar manner as adding a link to their account. Navigate to the Tasks menu, click "manage repertoire songs," and select the student. Then add or edit repertoire songs as needed.
Step 1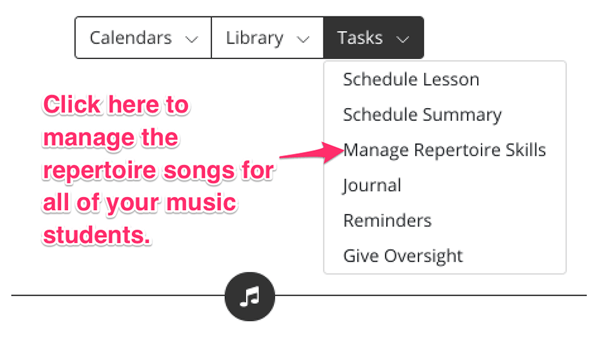 Step 2

Step 3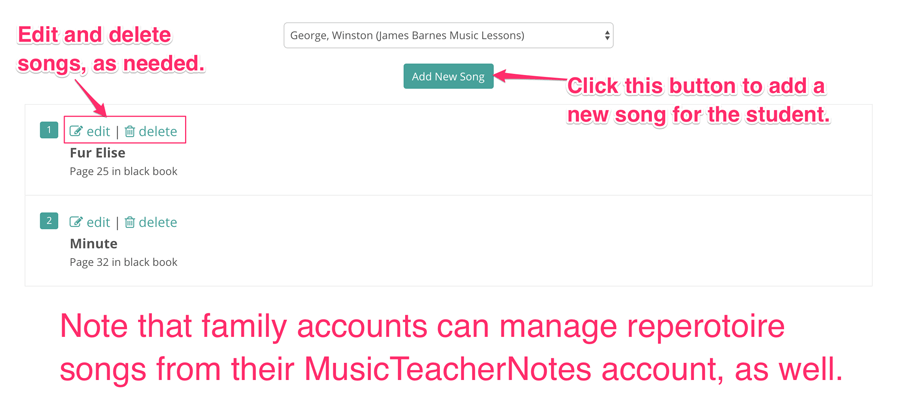 Repertoire songs are helpful because they get added to a practice plan via the Practice Plan Creator. Additionally, music teachers can easily see which repertoire songs students have, so they don't forget which ones they have shared with their students.