Return to FAQs page
---
What is the Practice Plan Creator?
The Practice Plan Creator is a feature available on Family Accounts. The feature allows parents (or older students) to turn music lesson assignments into an easy-to-follow, structured practice plan. Structured practice plans are proven methods to enhance a student's comprehension and facilitate learning. Instead of just "winging it," a practice plan defines precisely the skills a student should practice, what days of the week, and how long or how many repetitions the skills will be practiced.

Parents often struggle to motivate kids to practice their music lesson assignments. When a child resists practicing an instrument, it is often because they don't have a clear goal. They don't know the specifics of what they need to practice. They might know the songs, but they don't know how many repetitions or minutes to practice each specific song or skill. A structured practice plan helps to solve that issue.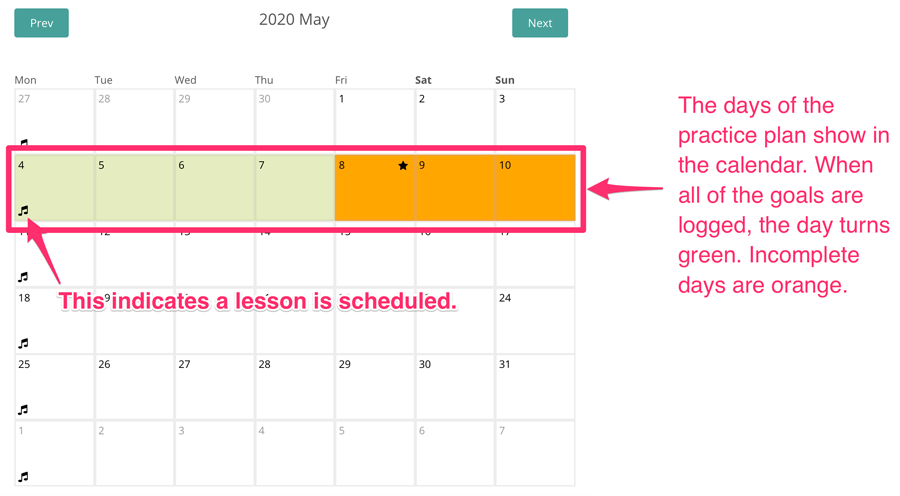 The Practice Plan Creator generates a practice log for students. A practice plan shows how to practice music daily. Students log their practice on their own account, or parents can log the practice in their parent account on their child's behalf.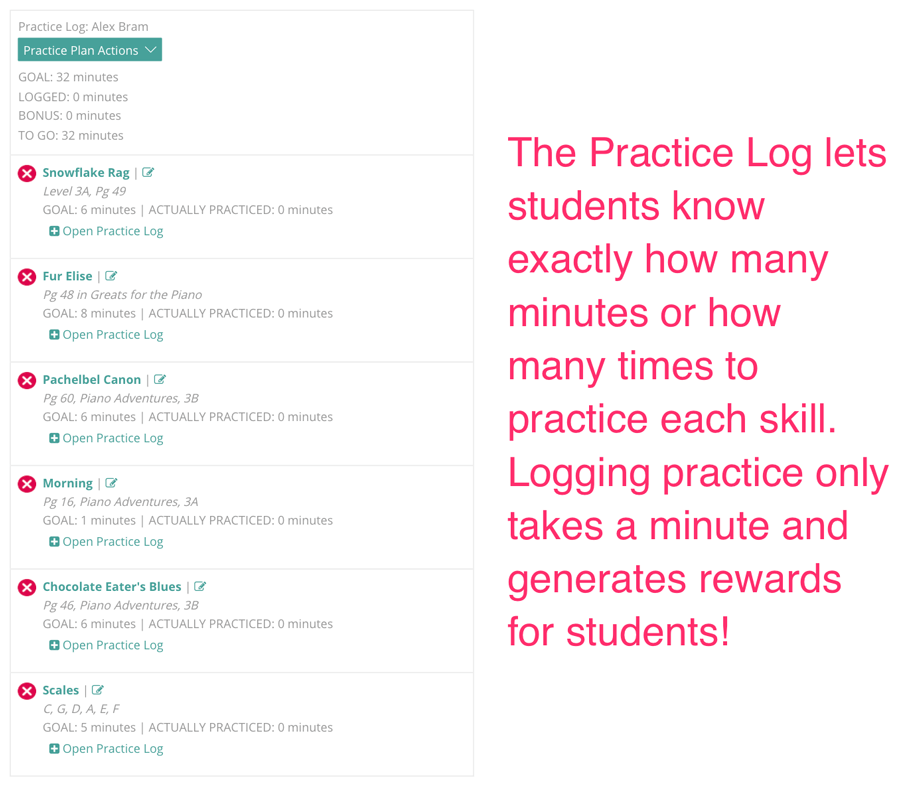 MusicTeacherNotes compels students to log the practice by offering rewards. Rewards include Music Bucks, Practice Stickers, and Achievement Awards for completing all of the goals in a practice plan. Additionally, connected music teachers can see the logged practice on their teacher account. Monitoring the student's account allows the teacher to identify areas of difficulty, track student's progress, and set future goals.