Return to FAQs page
---
What are Practice Stickers for music students?
Many parents who invest in music lessons for their kids discover that they have kids who don't want to practice. MusicTeacherNotes provides motivational tools that make practice much more enjoyable for kids.
As children practice music, they earn Music Bucks, which they use to buy rewards that parents set up to.
Rewards can be anything that a parent is willing to give that they believe their child may want.

Children also earn Practice Stickers for practicing their music. When we refer to Practice Stickers, we mean virtual stickers. Practice Stickers are images that kids collect in their MusicTeacherNotes account. Here are some examples of what stickers look like: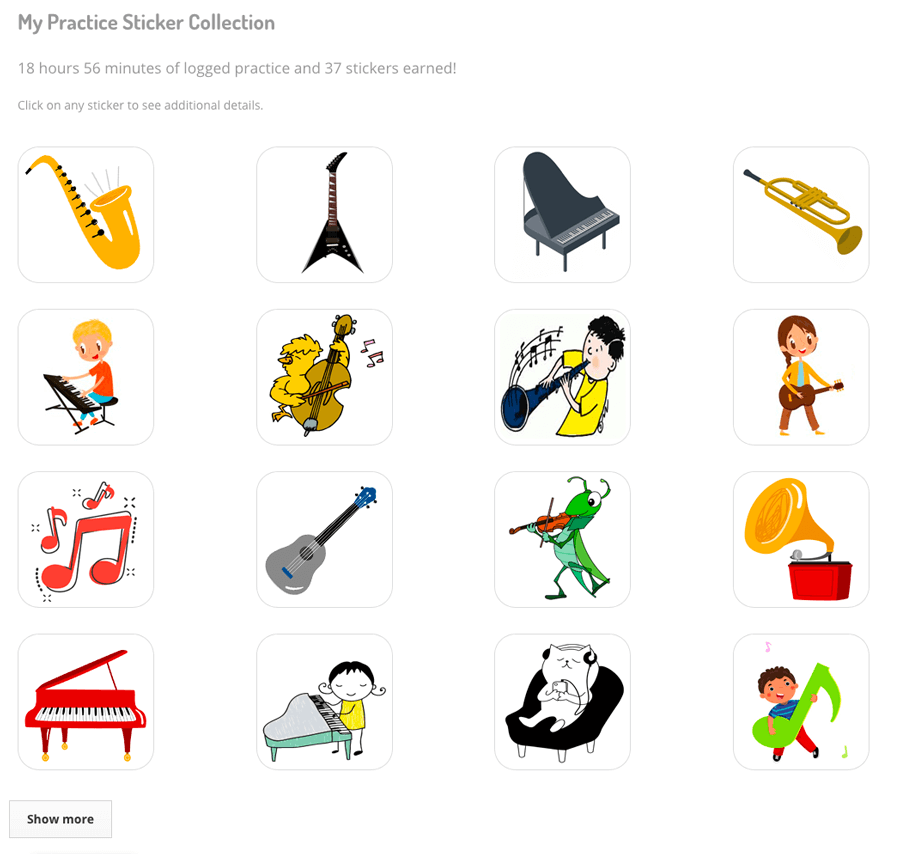 There are 200 possible unique Practice Stickers that kids can earn. Every 30 minutes of logged practice earns kids a new Practice Sticker. Practice Stickers are assigned randomly, which is what makes the practice games that MusicTeacherNotes offers possible.
It's all very intuitive and gets kids to want to practice. Parents simply need to set up rewards that their kids can buy with their earned Music Bucks.