Return to FAQs page
---
How do Super Stickers work?
"Super stickers" are a bit like a winning raffle number in a raffle game. Think of stickers as raffle tickets and the Super Sticker as the winning number. Each month, one of the 200 Practice Stickers is designated to be the month's "Super Sticker."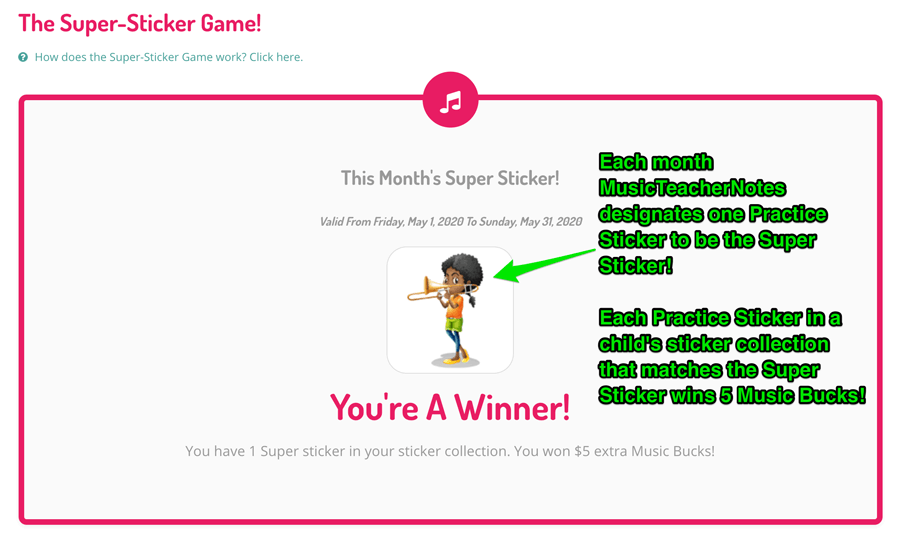 Kids who have the Super Sticker in their sticker collection will win 5 Music Bucks for each match.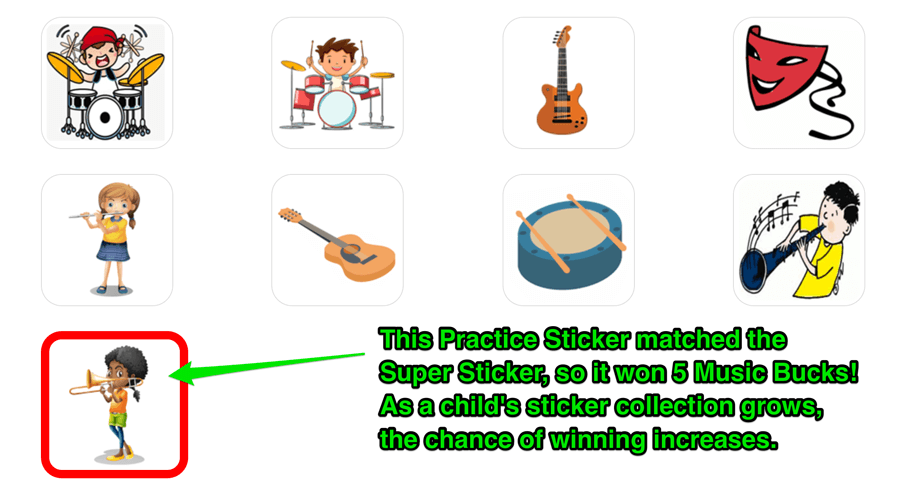 Stickers are a feature on child accounts that motivate them to practice music. As children log practice that parents assigned via the Practice Plan Creator, they earn stickers. Those stickers accrue in their sticker collection, which they can see in the Rewards Section of their child account. Each half-hour of logged practice adds a new random sticker to their sticker collection. There are 200 total stickers, which means students can earn the same sticker multiple times.
The "Super Sticker," along with the stickers the students acquire from practice, prove to be a very effective method for motivating students to practice instruments and keeping students excited, engaged, and eager to learn. The goal we have is to help parents avoid forcing kids to play instruments and make kids want to practice music.