Return to FAQs page
---
What are Music Bucks?
If you struggle to motivate your child to practice their musical instrument, there's hope. Music Bucks will motivate your child to practice music a lot!
Music Bucks are a type of "money" that kids earn for practicing music.
As kids log practice, they earn Music Bucks, which accrue in their child account until they are ready to spend them. Kids can spend Music Bucks on "rewards," which parents set up.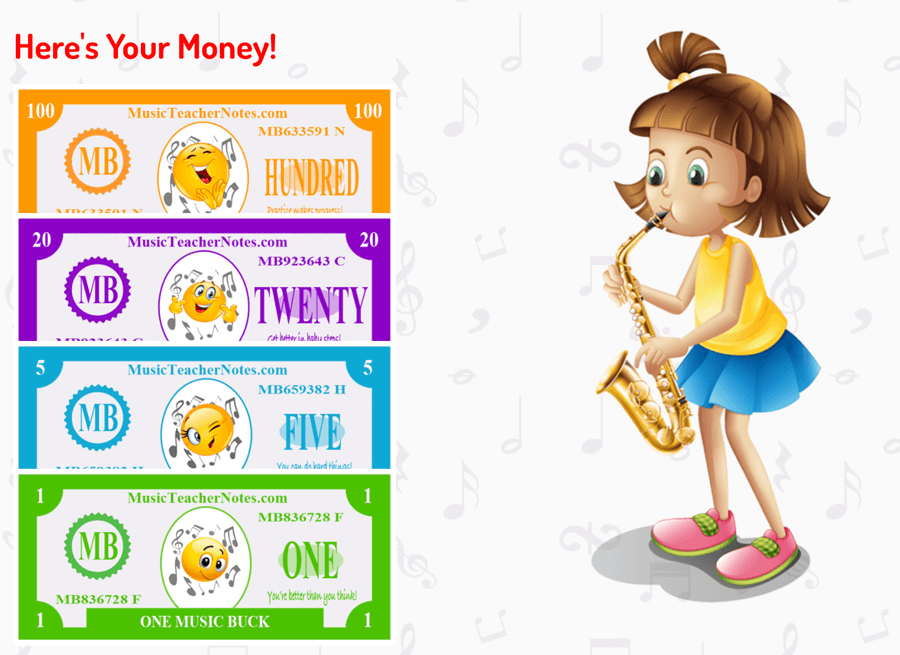 Parents create rewards that they believe might motivate their children to practice, and they assign a Music Buck value to each reward. A reward can be anything from a trip to the ice cream parlor to a new toy.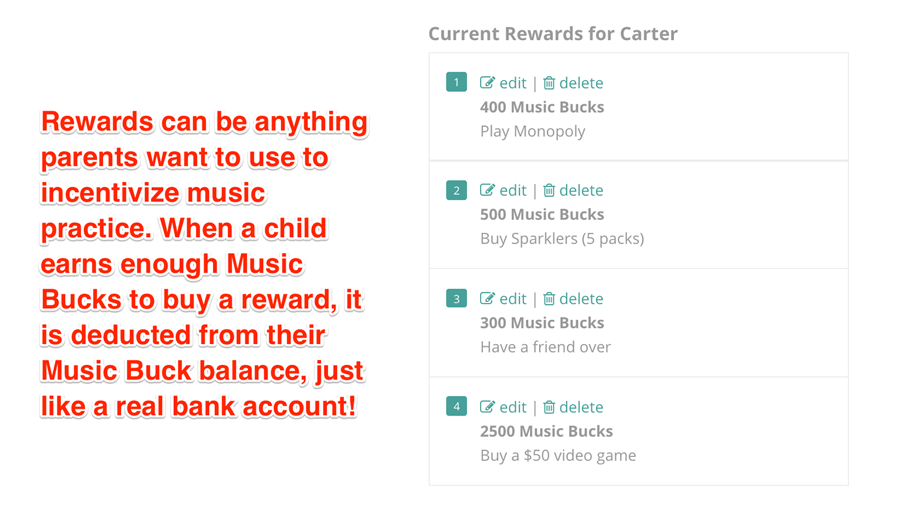 Parents often struggle with how to motivate kids to practice hard things, such as piano or a musical instrument they are taking — many times, trying to get a child to practice results in arguments and frustration for everyone. Music Bucks are one of the most effective ways to motivate your child to practice music.
Basically, it works like this:
Music teachers assign practice after a music lesson.
The parents then generate a practice plan using the Practice Plan Creator, where they assign how much to practice each skill on each day of practice.
The child then practices and the practice gets logged by the child or by the parent.
MusicTeacherNotes then "pays" the child Music Bucks based on a formula, described in another FAQ.
Kids can buy the rewards that parents set up when they accrue enough Music Bucks in their accounts.