Return to FAQs page
---
What is a Super Sticker?
Kids earn a new Practice Sticker for every 30 minutes of practice they log.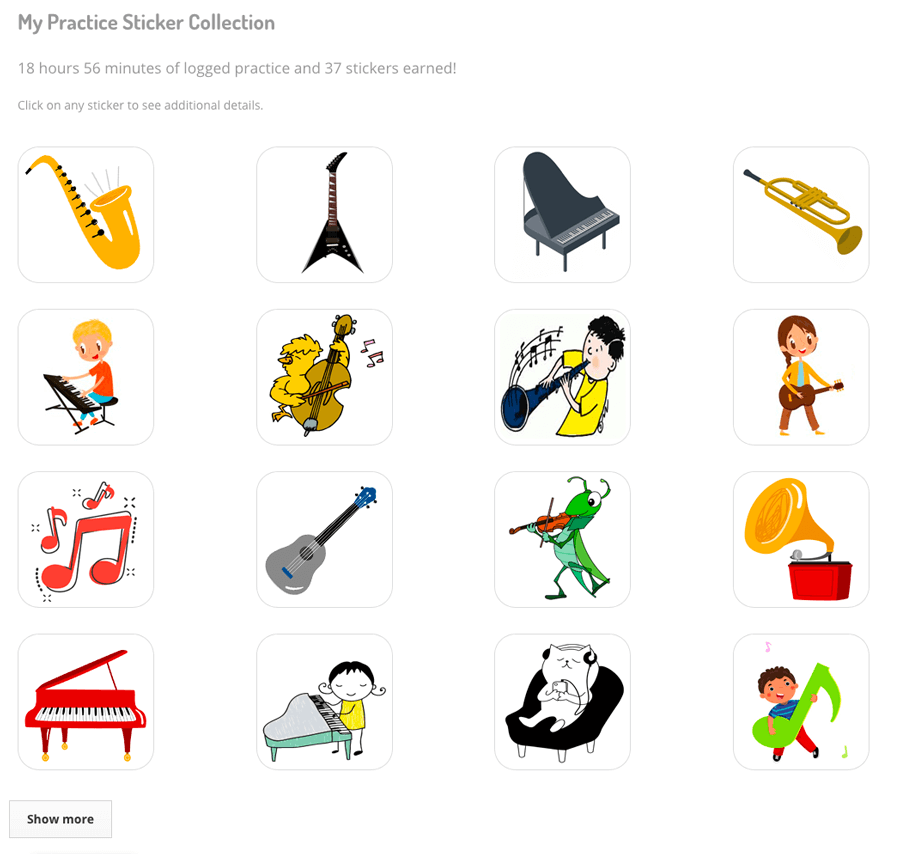 For example, a child who completes a practice plan that has seven days of practice, and 30 minutes each day will earn seven Practice Stickers that week in her sticker collection. There are 200 randomly assigned Practice Stickers that kids can collect, which means she can earn the same Practice Sticker many times over. As her sticker collection grows over time, a lot of the Practice Stickers in her sticker collection are duplicates. This is important because it is what makes Practice Sticker Games possible. One of those games is called the Super Sticker.
The Super Sticker Game
One the first day of the month, one of the 200 Practice Stickers is designated to be that month's Super Sticker.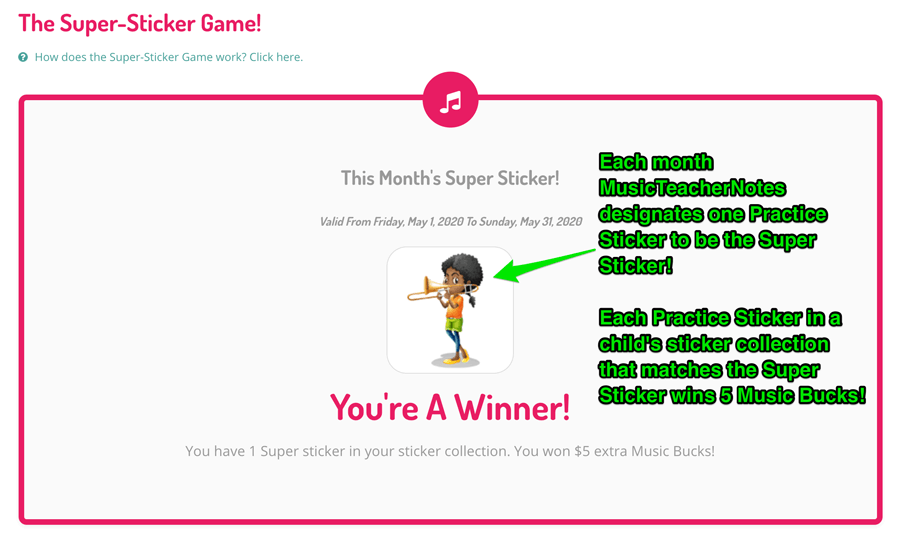 Each Practice Sticker in a child's sticker collection that matches the Super Sticker wins the child 5 Music Bucks.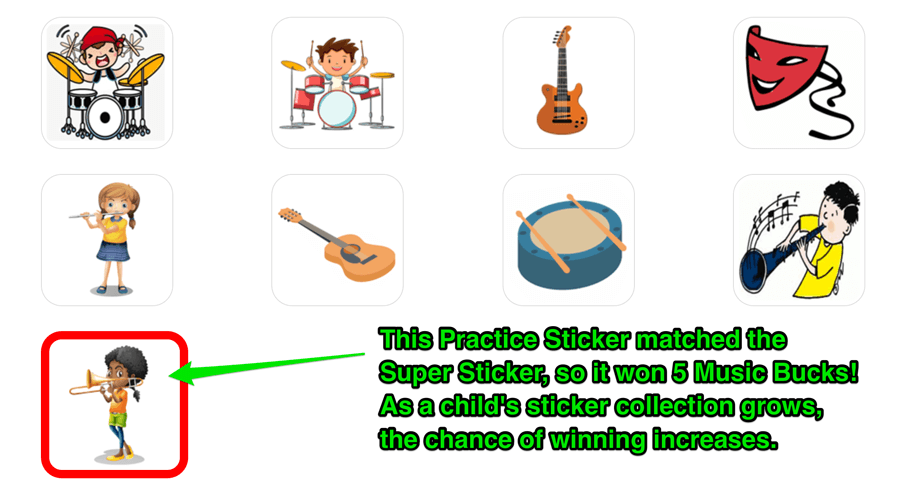 If you are a parent who has wondered how to encourage your child to practice piano or whichever musical instrument they are learning, the motivational tools on MusicTeacherNotes can help a lot. They all contribute to motivating students to practice music more and make practicing music fun for children and keep them interested in music.