Return to FAQs page
---
How do students log practice?
Many music students under-practice music. MusicTeacherNotes helps students create a structured music practice plan, log their practice, focus better, and practice more.
Many music students never learned the benefits of keeping a music practice journal. Logging practice helps music students focus, practice more, and develop their musical skills faster. MusicTeacherNotes helps students and parents log practice electronically and motivate students to enjoy practicing music.
Before logging practice, someone (usually a parent) will generate a practice plan. This is accomplished via a tool on MusicTeacherNotes called the Practice Plan Creator.
After the practice plan is created, students log practice on their student account, or parents can log practice on behalf of their children in their parent account.
There are two ways you might wish to log practice.
Method 1 (The fastest method)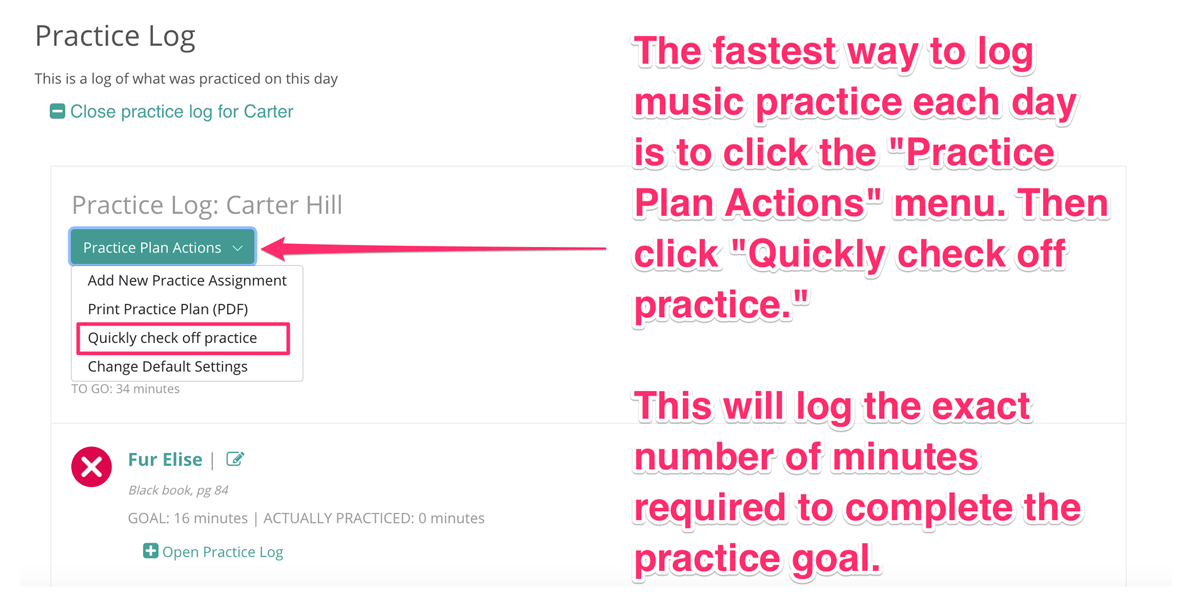 Method 2 (Logging individual practice)
This method takes longer, but it is useful if the student practices more than assigned. If students log extra practice they can earn additional Music Bucks.