Return to FAQs page
---
What motivates students to log their practice?
MusicTeacherNotes provides effective ways to motivate your child to practice music! One of MusicTeacherNotes' primary goals is to help children stay engaged and motivated with music lessons so parents don't have to force them to practice.

The tools MusicTeacherNotes uses include an electronic journal, a Practice Plan Creator, and motivational rewards. Each of these tools to help clarify what to practice and also encourage kids to practice their musical instruments.
Assignments to practice get added to the Practice Plan Creator. Once a student has completed their practice plan logging practice generates Music Bucks and Practice Stickers.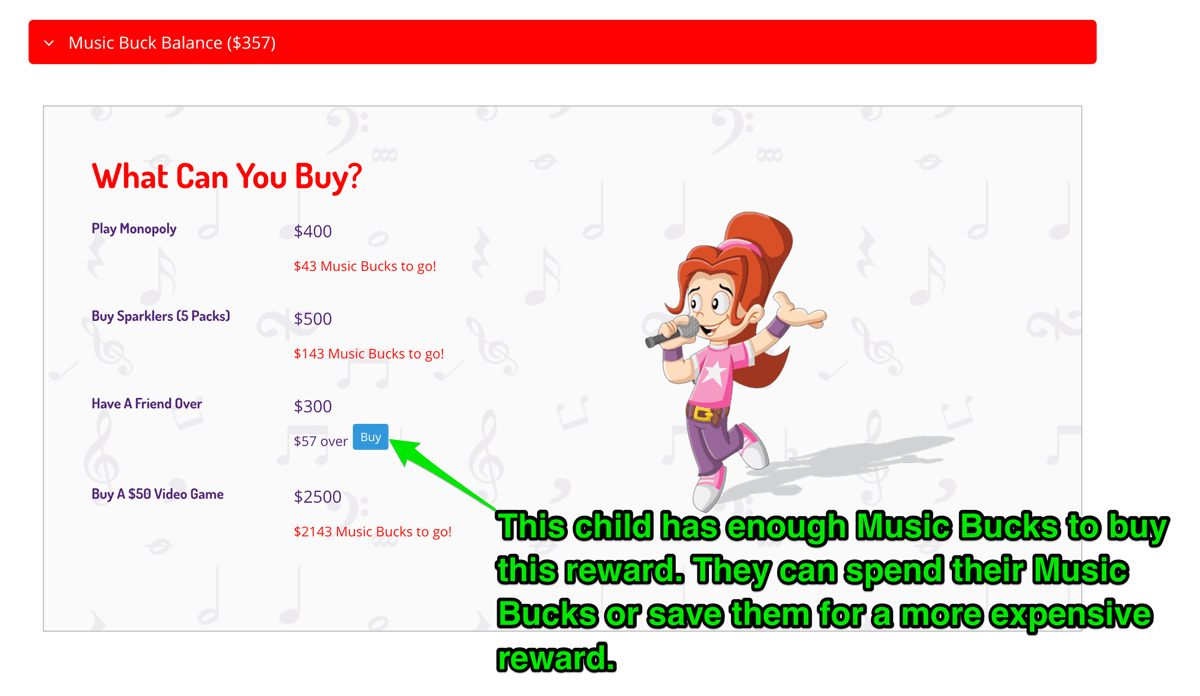 If parents set up rewards, students can see their Music Buck "balance" grow as they get closer to earning a reward. They can also view the Practice Stickers that have acquired after their practice session is complete. Completing their practice plan for the week also earns them the Perfect Practice Awards that they can view on their account. Teachers can observe their progress daily or weekly and provide positive feedback to the students.
These are some of the features that will help motivate students to log their music practice sessions and continue to stay highly engaged and enthusiastic about their music education.