Return to FAQs page
---
How does MusicTeacherNotes help encourange students to practice more?
Students often do not practice enough. This is an enormous problem for music teachers because it can lead to students giving up on music lessons. These are some of the ways that MusicTeacherNotes helps teachers overcome this problem.
The Practice Plan Creator
Most students don't have a structured music practice plan to work from when they practice. Often, parents tell their kids to practice, but the student is confused and unmotivated to do it. This friction increases the likelihood that they won't practice, or they will under-practice.

The Practice Plan Creator is a tool on MusicTeacherNotes that parents and students can use to make practicing an instrument more productive. The Practice Plan Creator uses the songs and skills that teachers assign during a lesson and helps families generate a structured music practice schedule. Parents can create an easy-to-follow practice plan in just a few minutes.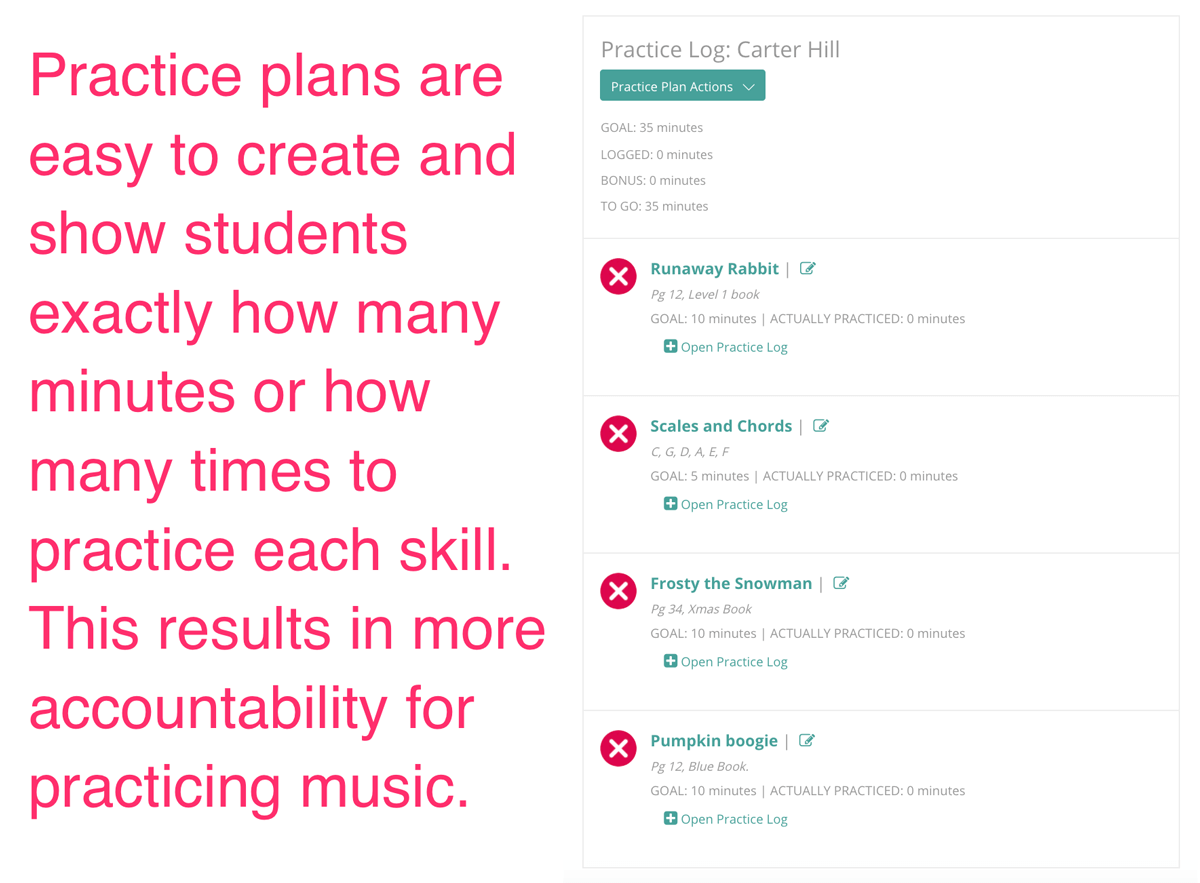 Music Bucks, Stickers, and Achievement Awards
To motivate younger children, we've devised several rewards/awards.
Music Bucks
Music Bucks are a pretend currency that kids earn for practicing their music. The more they practice and the more goals they achieve, the more Music Bucks they earn. Parents designate what rewards their kids can "buy" with their earned Music Bucks, creating a powerful motivator to get a lot more practice out of every child.
Practice Stickers
Children also earn Practice Stickers for every 30 minutes of practice. There are 200 possible stickers, and children will want to collect them all. They also get bonus Music Bucks for matches of the same kind and having the monthly "Super Sticker" in their collection.
Achievement Awards
Kids who complete all of the goals in their practice plan earn the distinguished "Perfect Practice Award" for that practice plan! Various other awards for completing a week, month, or year of practice and goals

The use of video and the Library
Video can help students grasp how to play songs or learn skills faster because they can watch and rewatch video again-and-again. The video features on MusicTeacherNotes allow students to clip videos, slow down the tempo, and repeat segments of songs so they can learn skills much faster.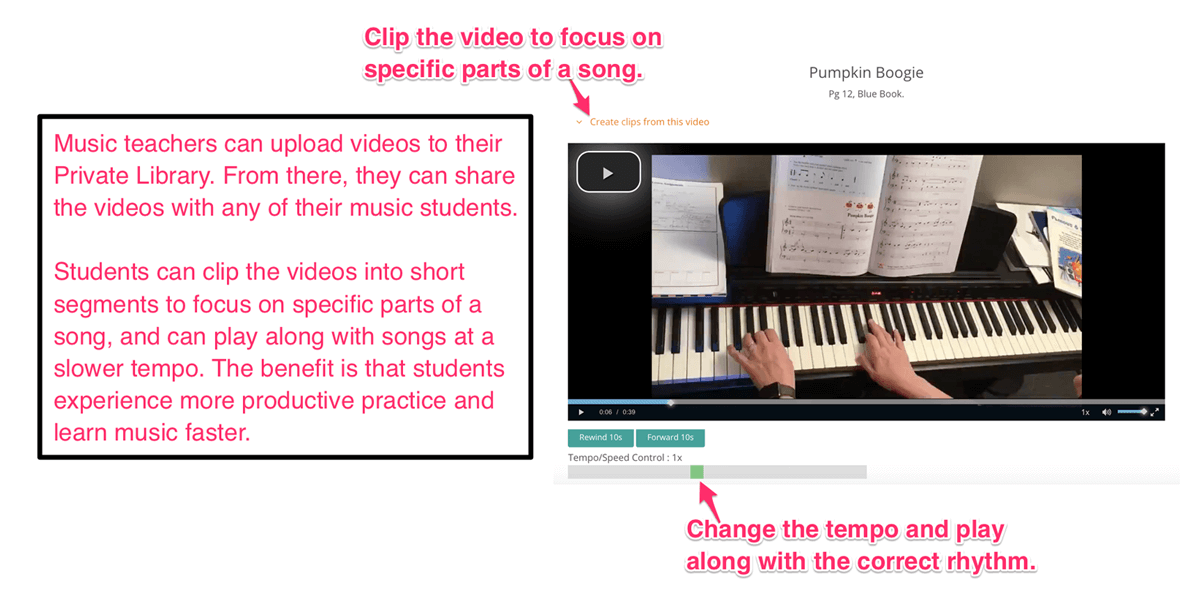 The Private Library also allows files to be uploaded and web links to be saved. It becomes a powerful way to organize many of the materials that aid in student learning.
These are just a few of the ways we help encourage students to practice more, so they are more likely to become motivated, enthusiastic long term music students.
"We're about helping teachers help their students so that the world can experience the next generation of great musicians." - MusicTeacherNotes mission