Return to FAQs page
---
How do I change the speed or tempo of a video?
Video can greatly enhance private music lessons, online and in-person. MusicTeacherNotes' video player has an easy-to-use tempo control, allowing students to change the speed of songs that a music teacher demonstrates. Changing the speed or tempo of a song in a video allows students to play along at a pace they feel comfortable, and it will enable students to see how the song is played. Tempo control allows the speed of a video to be increased or decreased while maintaining the pitch or key of the song, so it still sounds normal. To change the playback speed, look for the controller on the bottom of the video you are observing. Then select the speed you desire.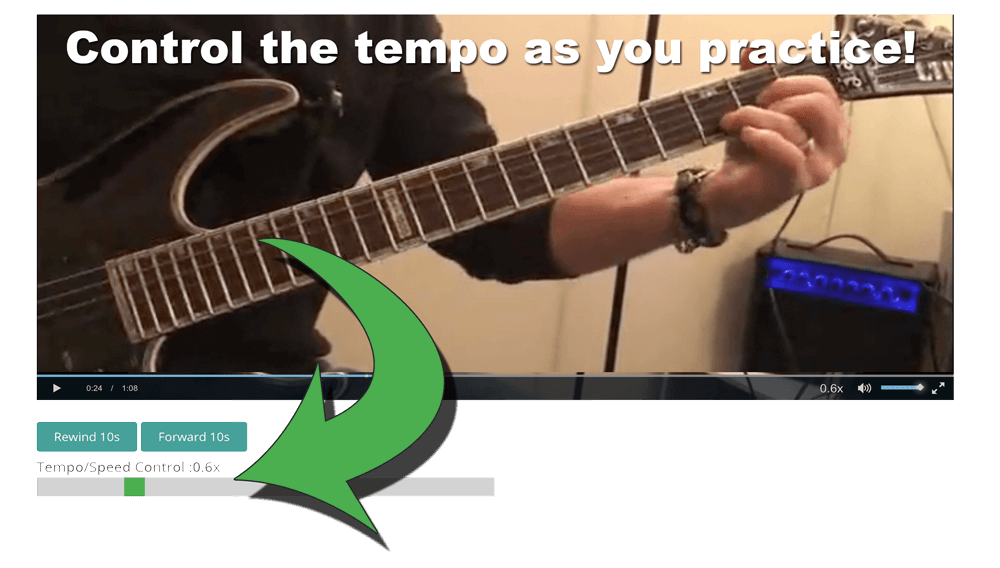 Someone once said, "To learn how to play the piano fast, you have to learn it slowly, first!" This applies to any instrument. Playing along at a suitable tempo helps students focus on rhythm. Additionally, it easier to see how something is played when you can slow it way down.