Return to FAQs page
---
How do I make a video loop or repeat?
One of the music practice strategies that can help students learn faster is playing along with a repeating video. MusicTeacherNotes allows students or teachers to upload a video of a teacher demonstrating how to play a song. Then while playing it back, the students can slow the video down and make it loop. They can also clip the video into short segments and focus their practice on specific parts of a song. Playing along with video helps students focus on playing the correct rhythm, as well as the notes.
In MusicTeacherNotes, there are two ways to make the video loop:
Within the video player
Within the clip creator
Within the video player
Making a video a loop in the video player is simple. Just click the "loop checkbox.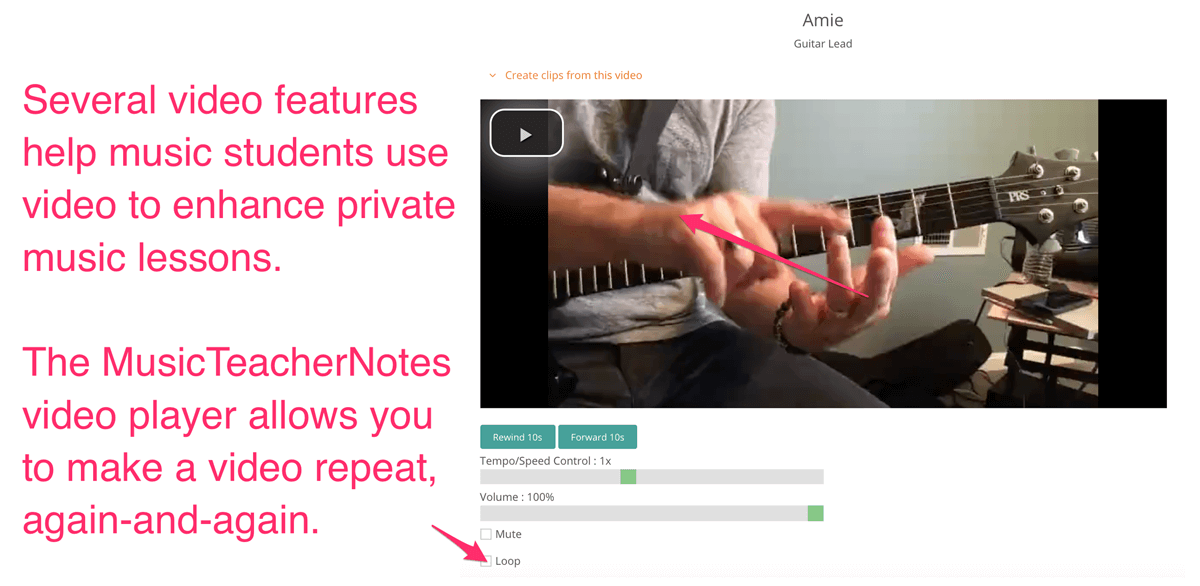 Within the clip creator
If you create clips from a video, you can automatically make each one loop and have a countdown timer appended to the beginning of each clip. This allows you to have videos loop even if you download them and play them on a player without a repeat option.
Basically, you are hardcoding the repeat option to the video clips. To do this, simply make sure the loop toggle is set to "on." You can find the toggle here.