Return to FAQs page
---
How do I split a video into multiple segments?
Video isn't a substitute for a private music teacher, but it is a great tool that can enhance private music lessons — face-to-face or online. MusicTeacherNotes' video clipping feature helps students engage in deliberate music practice by allowing them to focus on specific parts of a song.
How video clipping works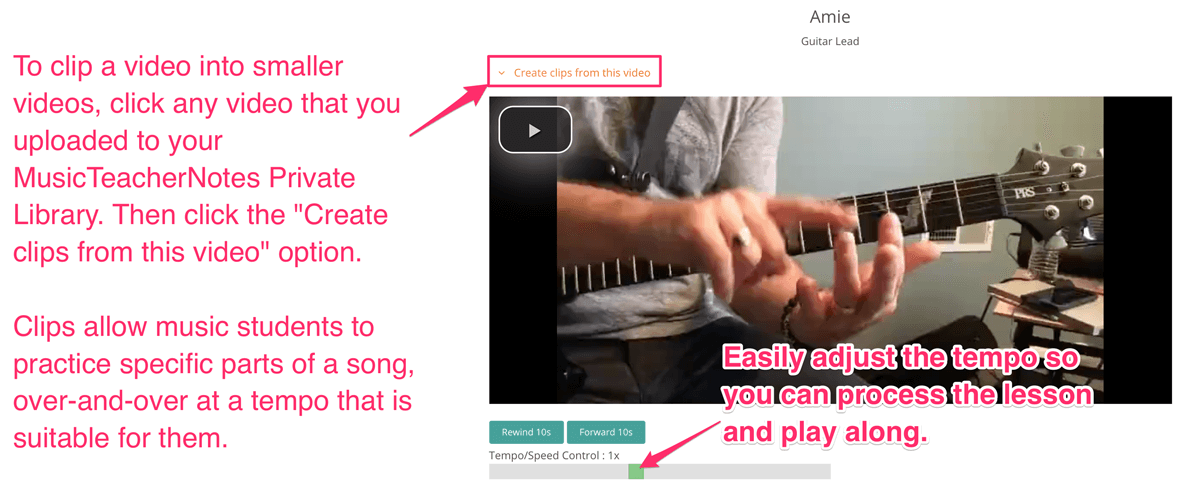 Once a video is uploaded, it can be split into multiple shorter videos or segments. For example, if a student wishes to focus on a few measures of a long song that their music teacher demonstrated on video, they can pull out just that part of the song to practice. To do this, open the video and click the "Customize this video" option.
The video features available on MusicTeacherNotes help teachers provide creative piano teaching ideas for students, such as piano duets, that students can practice at home. For example, the teacher can play the teacher part of a duet, and the student can play along with it at home, again and again. There are many ways that music teachers can use MusicTeacherNotes video features to make private music lessons even better!