Return to FAQs page
---
How do I upload a video?
Your Private Library is where you can save all of the music lesson resources you need. To upload a video:
Navigate to your Private Library. Click the button that says, "Upload Files, Videos, and Save Links." Choose "Upload a Video."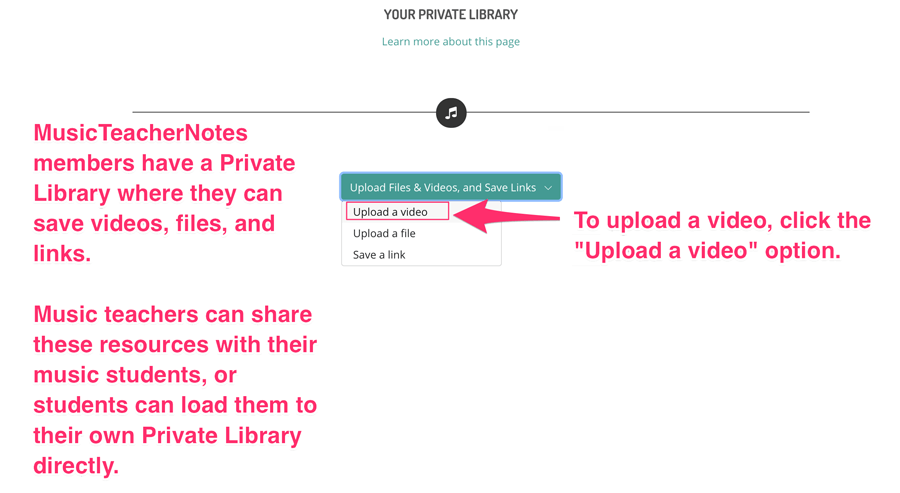 Enter a title, description, and tags for the video you are uploading.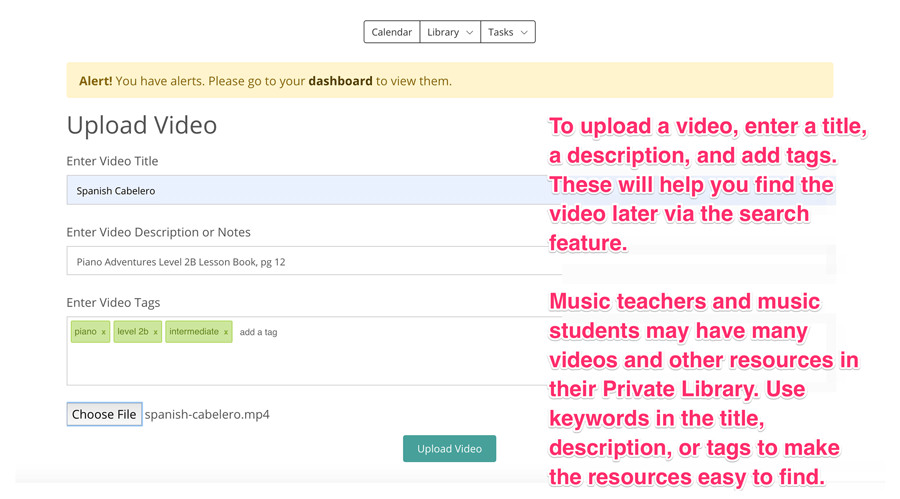 Click the "choose file" button to search the video you wish to upload.
When the file is selected, click the button that says, "Upload Video."

After the video uploads, music teachers can share the video with students.

You can also upload videos from your phone or mobile device.
Videotaping a music teacher demonstrating how to play a song is an excellent way for students to learn songs faster when they practice between lessons. The video features on MusicTeacherNotes allow students and teachers to clip the video into short segments, make the video-segments repeat, set a countdown timer between repeating playbacks, and slow the tempo.