Return to FAQs page
---
How do children spend their Music Bucks?
To encourage a child to practice the piano or whatever musical instrument they are learning, it is always best to use positive reinforcement. MusicTeacherNotes helps parents and music teachers motivate kids to practice by using fun features like Music Bucks and Practice Stickers.

Music Bucks are earned by young students when they practice. Parents set up rewards that their children can buy with their accumulated Music Bucks. Parents can set up items like a movie night, a dinner at their favorite restaurant, or any other fun thing that might prompt their child to want to practice.
On the child's account, the Music Buck balance displays, and the list of items they can buy with them also displays.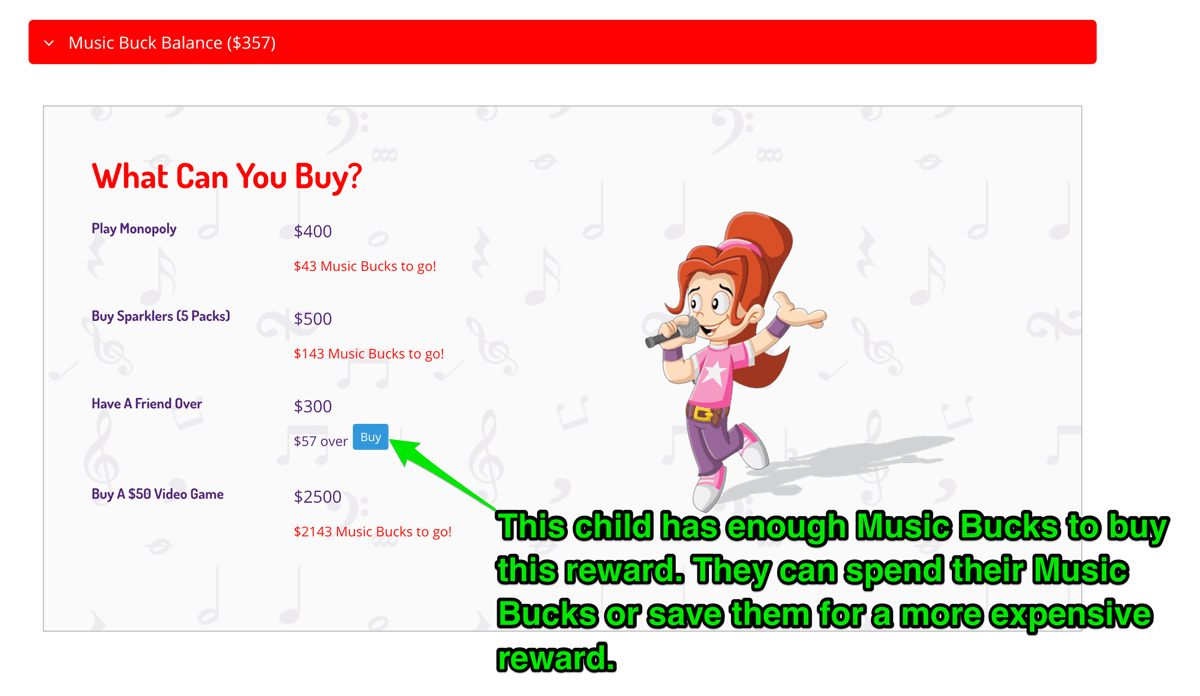 Students also can view a picture of the Music Bucks that they have acquired (multiple colors for different bills).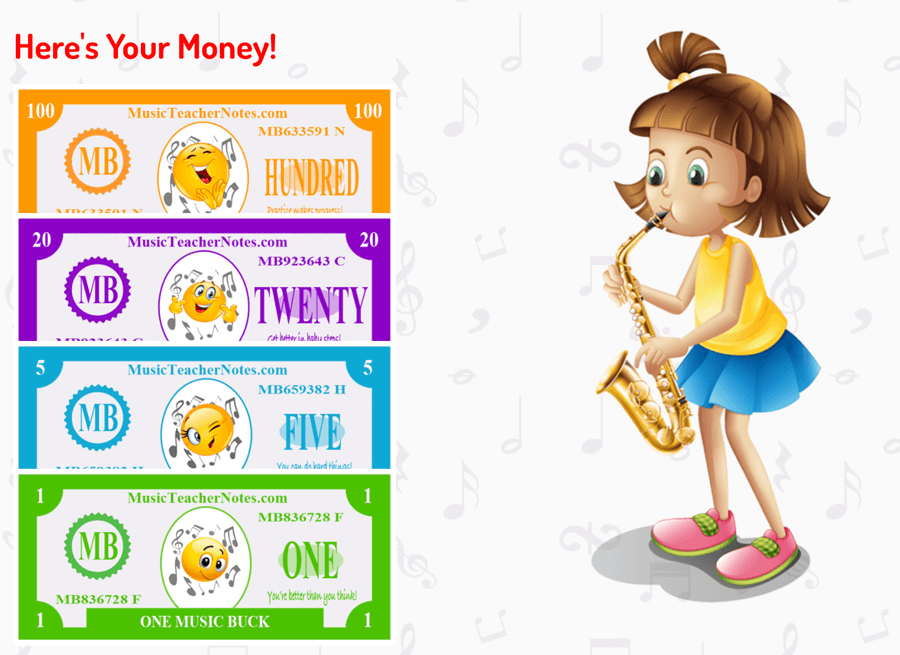 Students click the "Buy" button when they have enough Music Bucks to buy a reward that parents have created.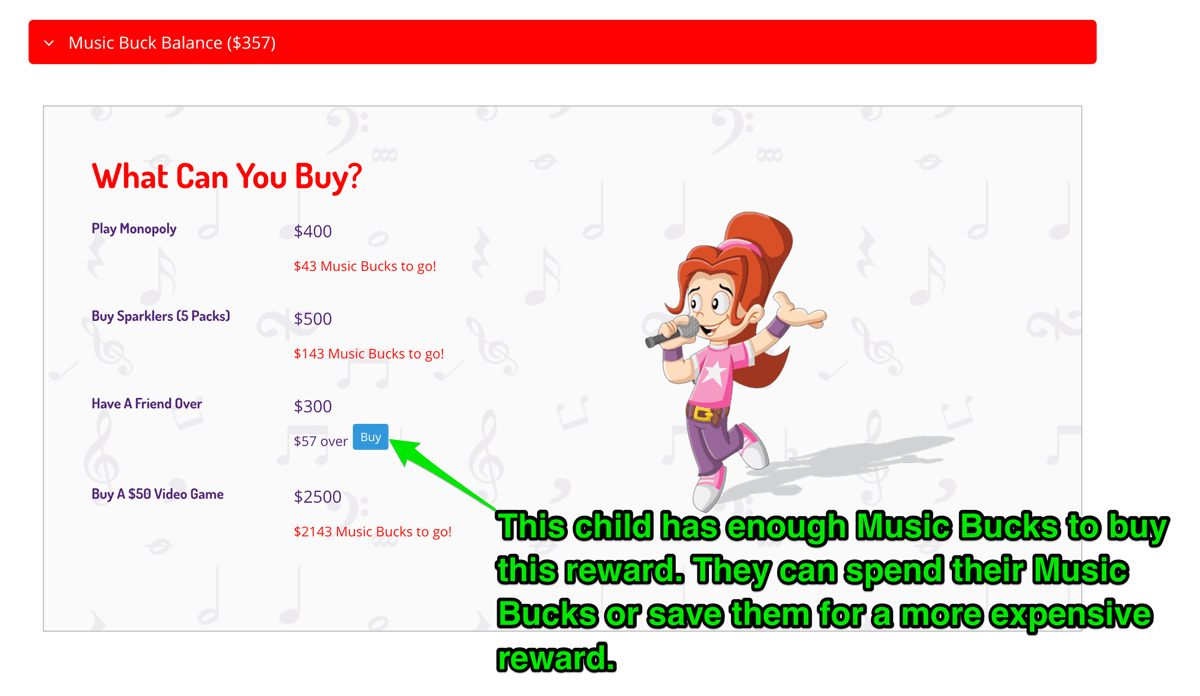 Parents see it as bought in their account, so they know their child has purchased the reward.