Return to FAQs page
---
Can young students join MusicTeacherNotes?
Yes, young children who take music lessons should have an account. Young children need a parent to join first, and then the parent adds the child to the family account. MusicTeacherNotes is a website that helps music students, parents, and music teachers enjoy a much better experience with private music lessons. Music students come in all ages, and young children who take music lessons have different needs than older students. At an early age, children frequently need extrinsic motivation. In other words, children tend to rely on tangible rewards, like prizes, to encourage them to try. As they grow older and grow their musical skills, students transition to intrinsic motivation. MusicTeacherNotes provides child-friendly accounts for young children, so they are extrinsically motivated and learn how to enjoy practicing an instrument.
What features appeal to kids?
Kids love the Rewards Page! As kids log practice, they earn Music Bucks, Practice Stickers, and Achievement Awards. Parents generate rewards within their parent accounts, and children can "buy" those rewards in their child account with their earned Music Bucks. Practice Stickers are also related to Music Bucks because they are like raffle tickets that can win extra Music Bucks.

What is different about child accounts?
Child accounts do not have access to all of the pages that a parent account does. For safety and security, child accounts do not provide access to billing or account details. Additionally, child accounts do not require an email address. A username is sufficient for logging into a child account.
Child-friendly accounts are designed to be fun. Children can choose color-themes for their accounts.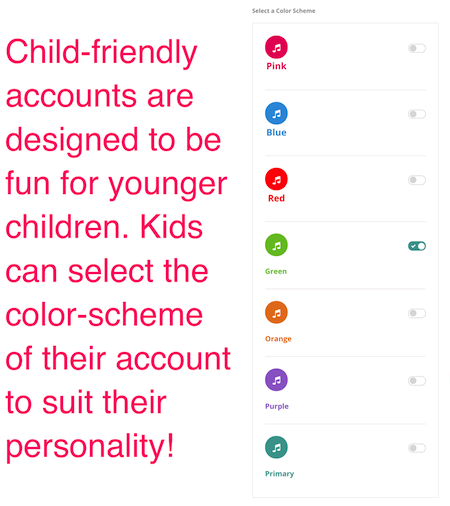 Child accounts have a practice calendar similar to parents. This allows both parents and children to log music practice for practice plans.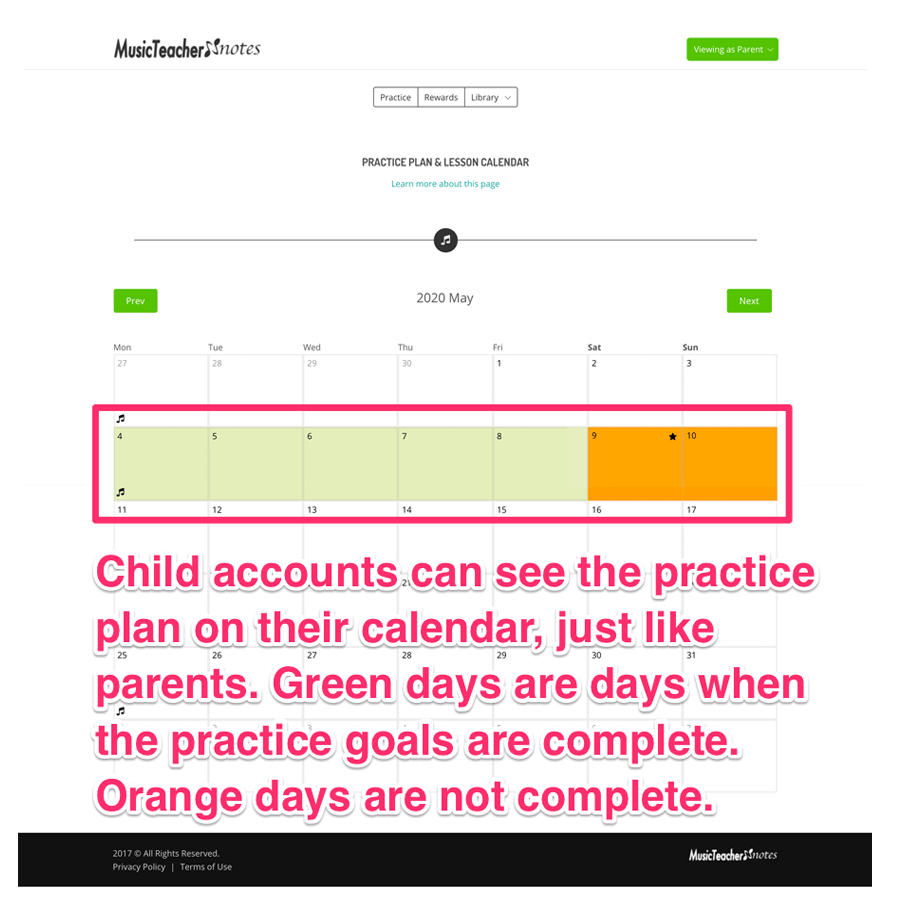 This is what a day in a practice plan looks like in a child account: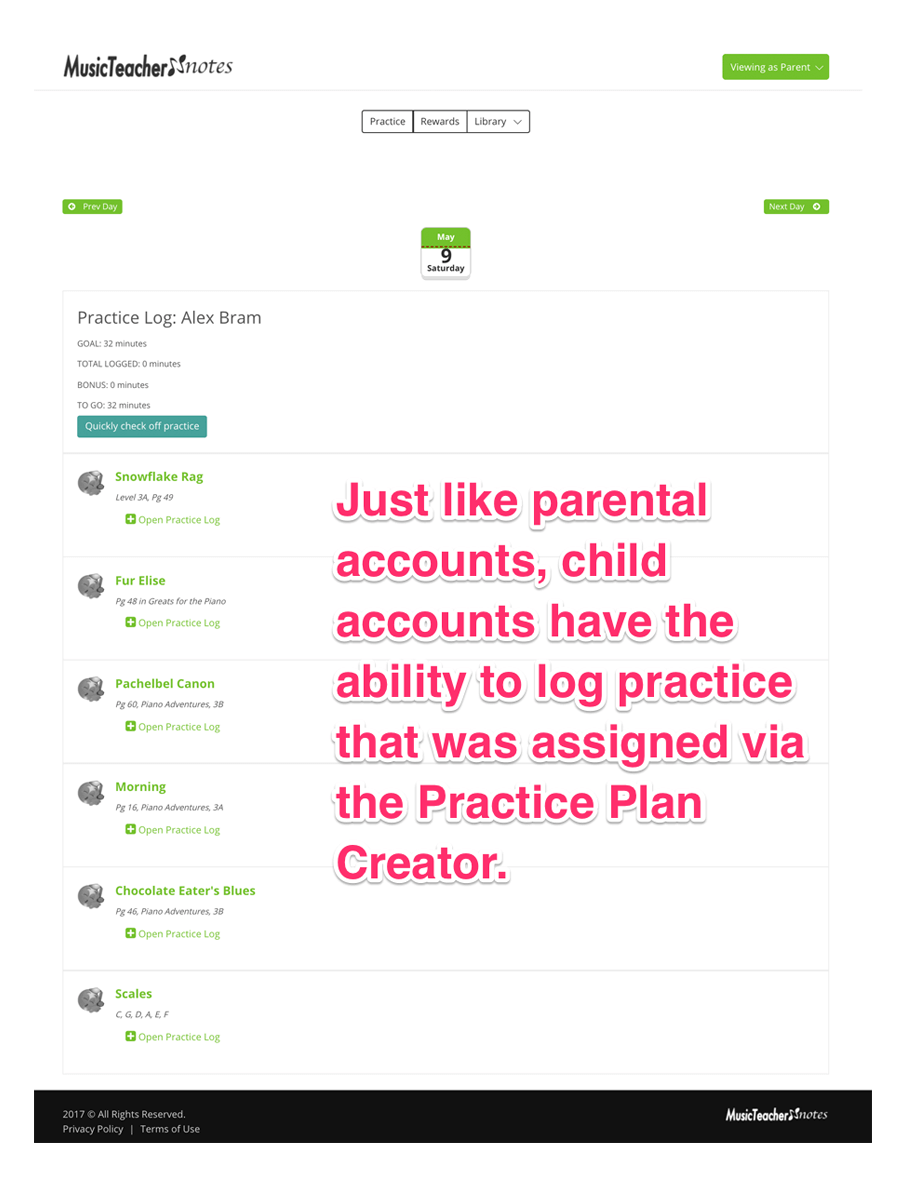 Can parents log in to their children's accounts?
Parents can quickly log into a child account by clicking the "login as" link located in the main menu, from their parent account. To log back in as a parent, they can click the log in as parent link. To log in as a parent, the user will need to reenter the password.