Return to FAQs page
---
Can adult students use MusicTeacherNotes?
Yes. Whether you are learning piano, guitar, or any other musical instrument, MusicTeacherNotes has premium tools that help young students and adult students, too! When a family joins MusicTeacherNotes, anyone in the family might take music lessons.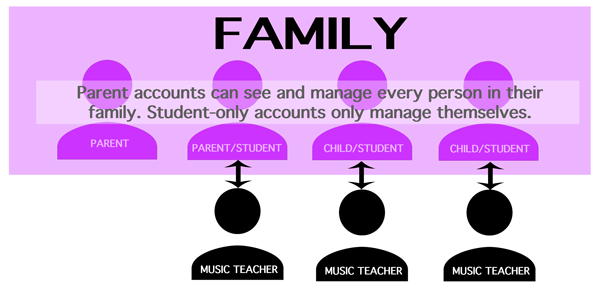 Older students will benefit enormously from the Practice Plan Creator and music lesson video features.
The Practice Plan Creator:
It's easy to under practice. The Practice Plan Creator keeps you focused and deliberate with music practice. It allows you to take the assignments that you are supposed to practice before your next music lesson and turn them into a structured practice plan. You log the practice, and your music teacher sees the results.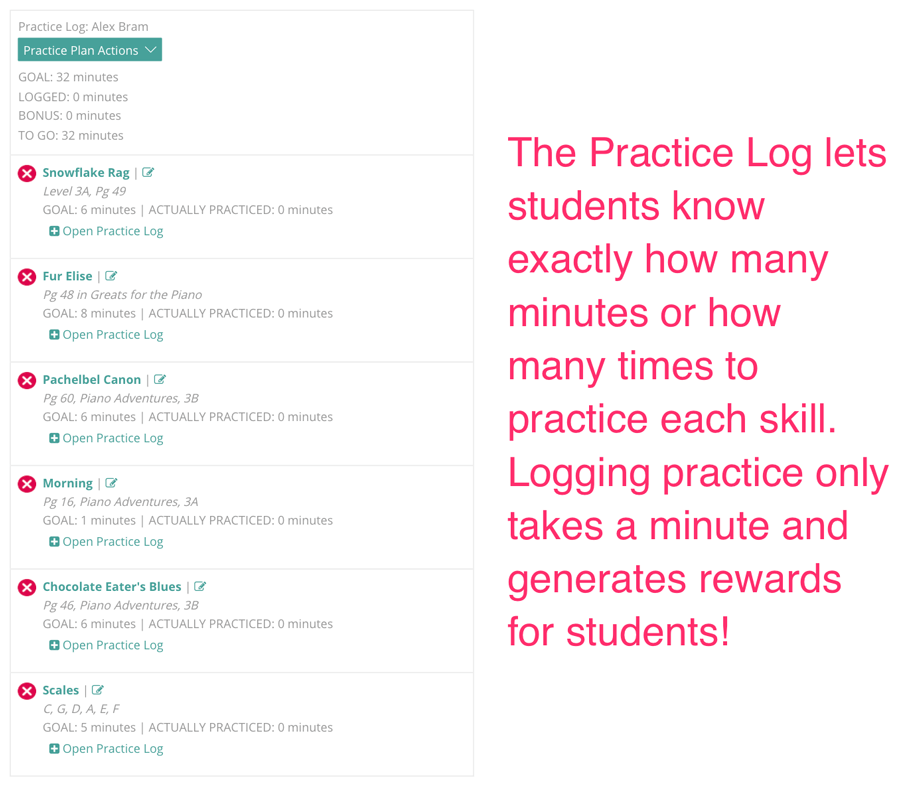 Video features:
You can record your teacher demonstrating how to play a song, then upload the song to MusicTeacherNotes. Once uploaded, you can change the tempo and even split the song into smaller clips to practice your trouble spots again-and-again.
MusicTeacherNotes has tools that help students of all ages get a lot more out of their private music lessons.