Return to FAQs page
---
Do children have their own account?
Yes. When you register for MusicTeacherNotes as a parent, you add each family member who is either:
a parent, or
a music student
This includes young children. In fact, MusicTeacherNotes is designed with children in mind.
When you add your children, you will create a username and password so that they can log in. Children do not need an email. Only parents need a valid email.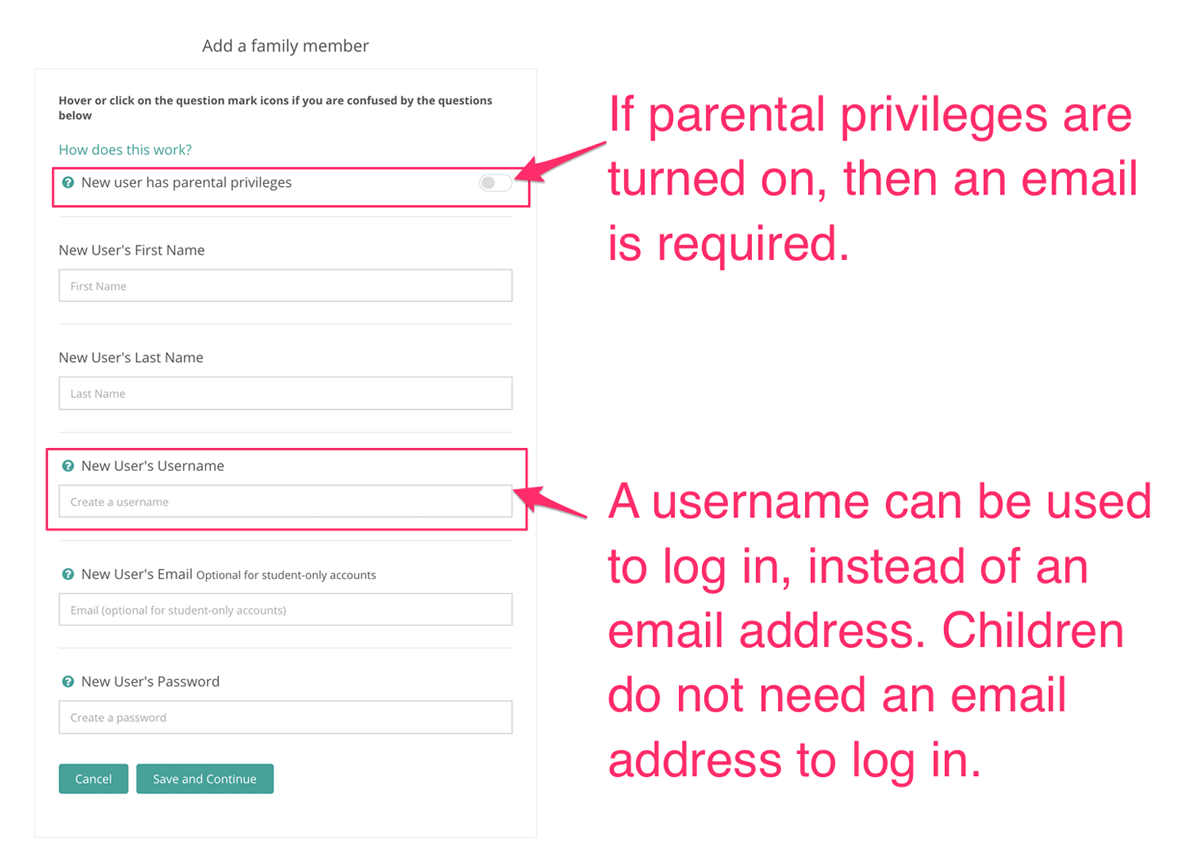 Children's accounts look different than parental accounts.

Also, children's accounts don't have access to all of the same features or pages.
MusicTeacherNotes is one of the most effective ways to motivate your child to practice music because of the motivational tools it offers. Many parents feel they have to force their children to practice an instrument. Sadly, many students quit the piano or whichever instrument they are learning because they aren't progressing or enjoying music lessons enough. MusicTeacherNotes can significantly reduce these problems for parents, students, and teachers.