Return to FAQs page
---
Do kids need an email address?
No. MusicTeacherNotes has child-friendly accounts for young students, which do not require an email address. Children login with their username and password. Parent accounts do require a valid email address to log in, but child accounts do not.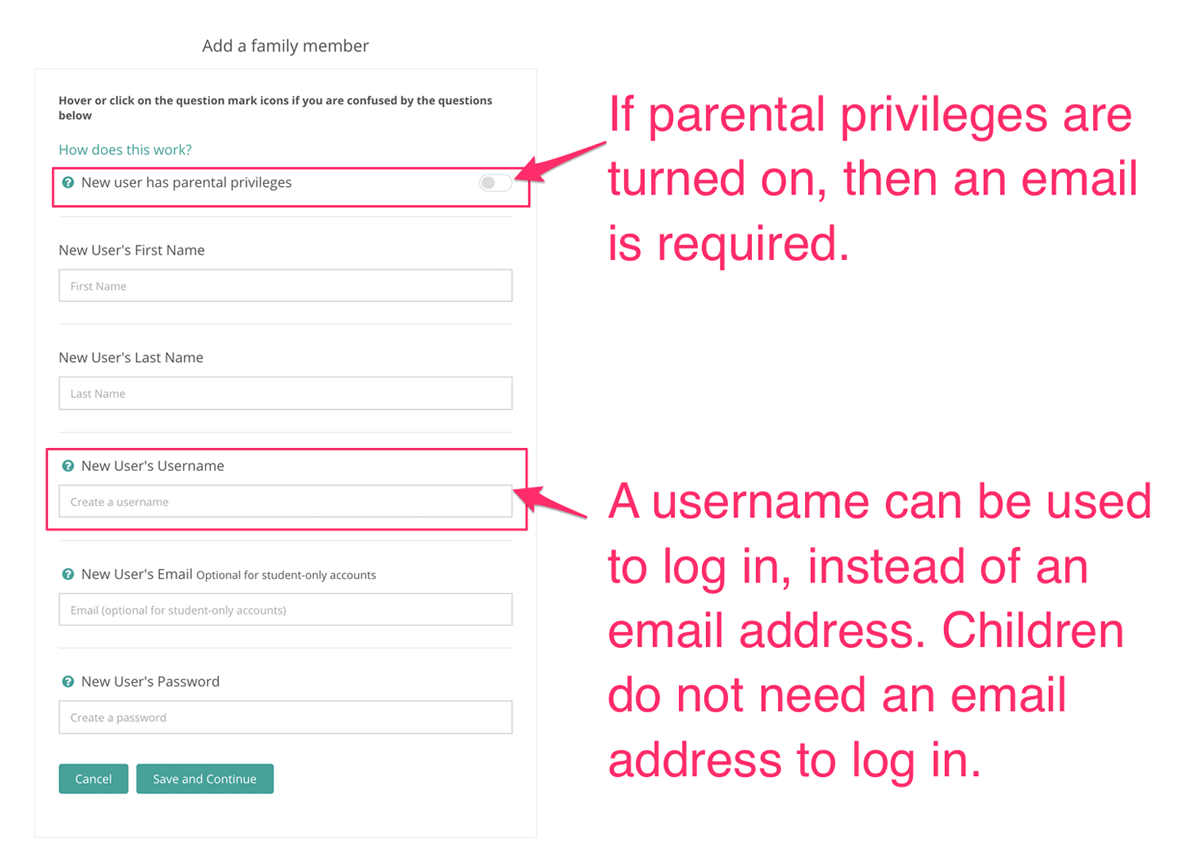 If a child forgets their password, parents can look it up within their parent account on their dashboard.
A child account intends to make piano and music practice fun for kids. Motivational reward features like Practice Stickers and Music Bucks are a big part of why kids love MusicTeacherNotes!