Return to FAQs page
---
How do I add skills that teachers assigned to practice?
Typically when a student finishes a music lesson, a teacher assigns songs or skills for a student to practice until their next lesson. Many music teachers write the assignments in a physical journal, which students might use to create a music practice checklist. MusicTeacherNotes music lesson software automates this to make it a much more effective and efficient process.
MusicTeacherNotes Electronic Music Journal
There are two ways for assignments to be added to the digital music journal. A teacher can do it, or a family member can do it. A teacher can add skills to a student's journal from their teacher account, which will sync to the student's account.
Step 1

Step 2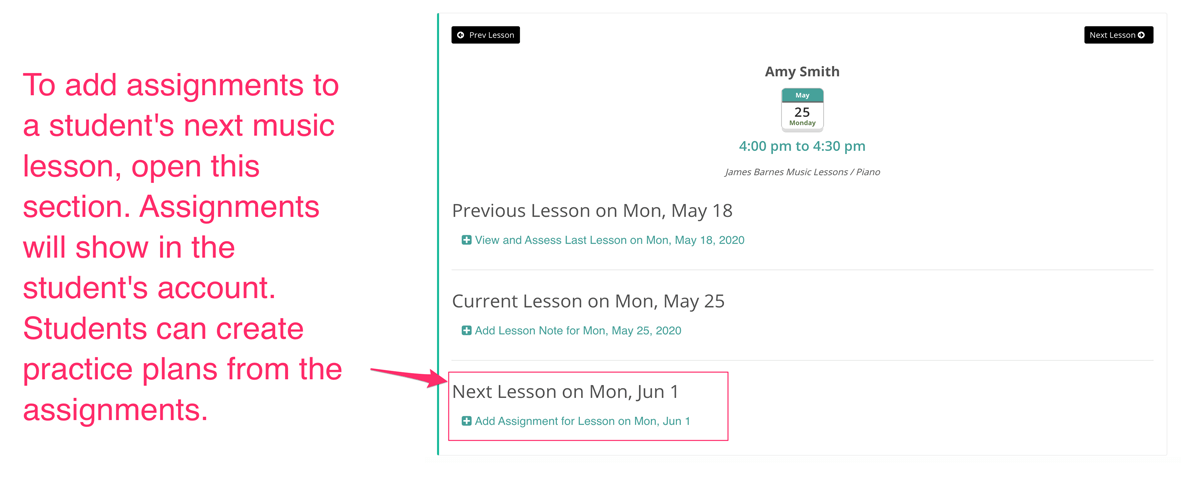 Step 3

Step 4

When a parent or student launches the Practice Plan Creator, the skills from the journal are there.
Not all teachers will add assignments electronically. In such a case, students or parents can add the assignments to the electronic music journal, and they will sync to the teacher's account.