Return to FAQs page
---
What is the fastest way to add students?
Adding students is very easy to do. On your dashboard, go to the "students" section and click the "Add Students" button. You can add all of your students in a matter of minutes.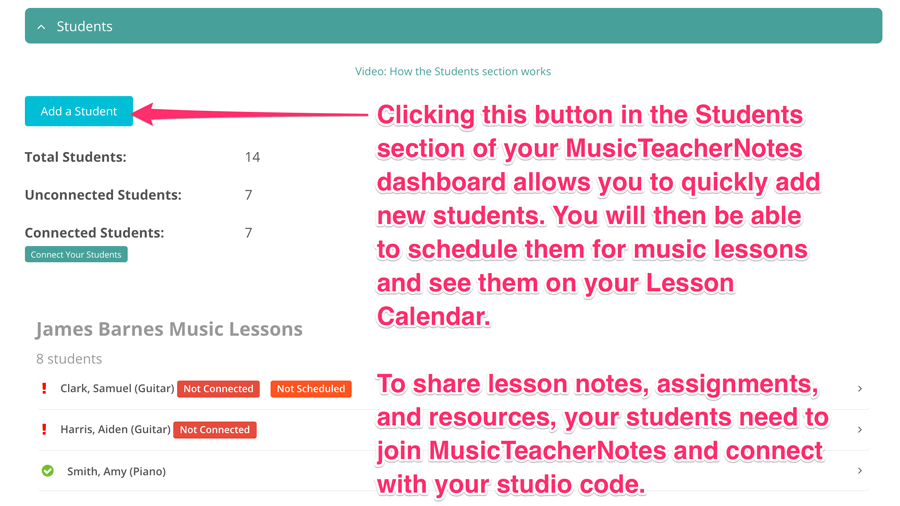 Once added, you can schedule them, so they display on your calendar. Your students still need to "connect" to your account to interact and benefit from all of the features that MusicTeacherNotes offers.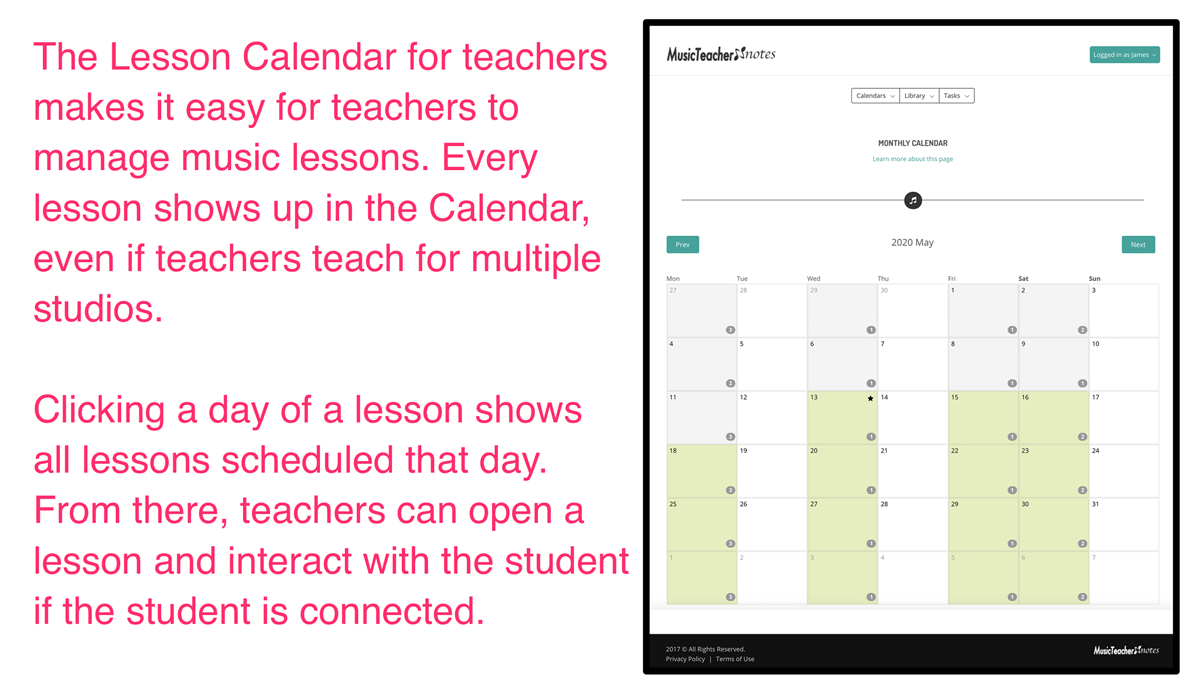 For students to connect to your studio, ask them to register a free account and enter your studio code, which you can find in the "profile" section of your dashboard. To make it easy to connect students, we provide several "connect methods" that help you give your studio code to your students and explain their common questions. Once students connect to your studio, MusicTeacherNotes becomes a music teacher helper app for the students and a music teacher scheduling app for teachers.