Return to FAQs page
---
What if my studio uses another system?
MusicTeacherNotes.com works seamlessly for private music teachers, even if the studio you work for uses another music studio management software system. What makes MusicTeacherNotes different from other music lesson software is teachers control their accounts, not studios.
MusicTeacherNotes adapts to your music teaching career. Imagine you have a student named John who you teach guitar for at a studio called ABC Music. You also have a student named Laura, whom you teach piano, not affiliated with ABC Music. You can use MusicTeacherNotes to manage both students' music lessons. If ABC Music suddenly goes out of business, and John still wants you to teach him the guitar. You simply change one setting in your account, and John is linked the same way Laura is. You still have John's history at your fingertips as long as he remains your student as if nothing ever changed. This is one big reason that a student-own service works better than a studio-owned service. Not only is it scalable and more affordable for music teachers, but it is a much better experience for students, as well.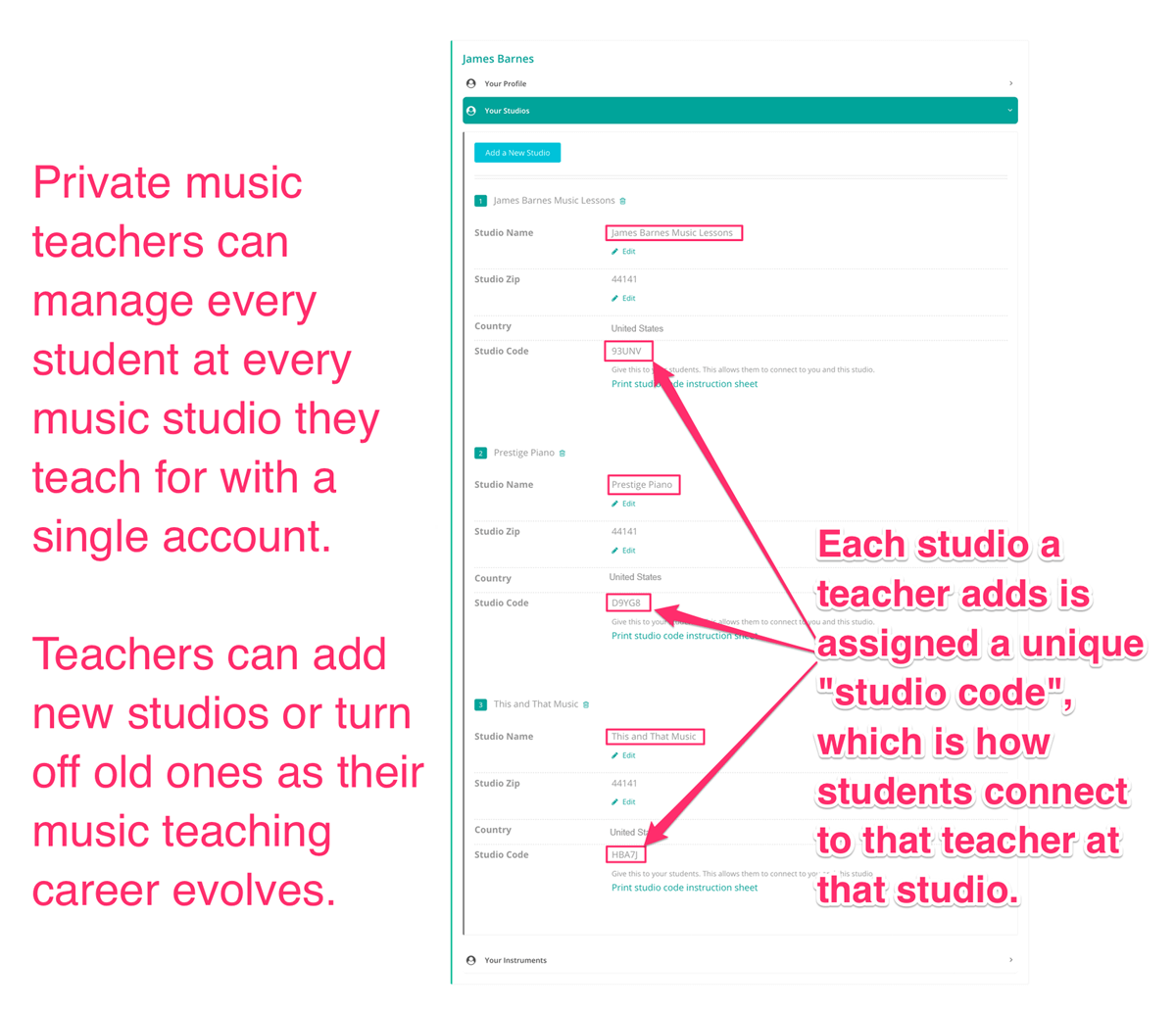 For a music studio, MusicTeacherNotes is multi-studio music lesson management software. From a teacher's perspective, it's their own account that they can plug students and studios into as their career evolves.