Return to FAQs page
---
What if some of my students/parents do not subscribe to MusicTeacherNotes?
MusicTeacherNotes has two plans for students: Basic and Premium. Basic plans are free. Premium plans are optional and charge a small fee. They offer features like motivational tools for children, more space for videos and resources, and the ability to clip videos. A Basic membership may be all a student needs, but if they want those other features they can upgrade to a Premium membership. From the teacher's perspective it makes no difference. Teachers can interact and share resources with Basic and Premium students, alike.
When you create a MusicTeacherNotes teacher account and connect your students, you will be able to see and manage all of your students' schedules.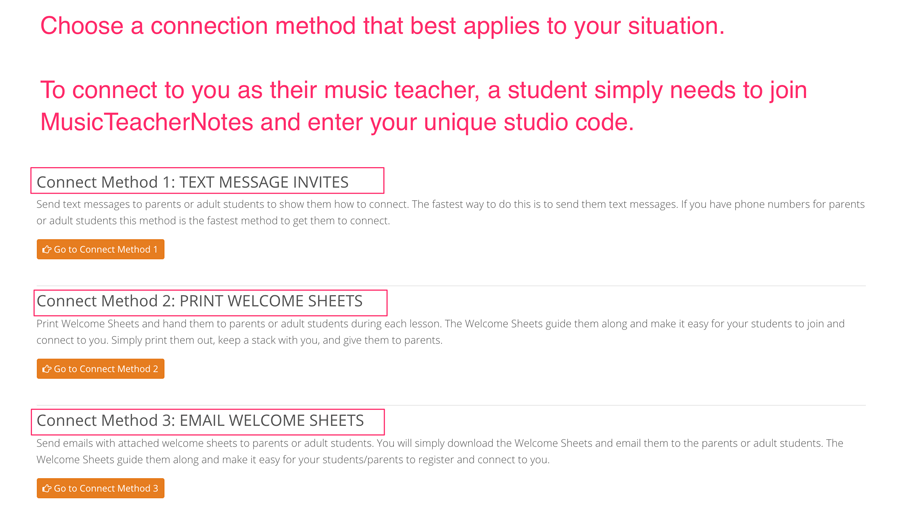 When a student initially joins MusicTeacherNotes, they will receive a free trial for a Premium MusicTeacherNotes account. The free trial gives them access to all of the premium features available to music students. After the free trial ends, their account will revert to a Basic membership. As a teacher, you will be able to enter their lesson assignments online, even if they have a basic, free account.
Parents and students only need to upgrade to a Premium account if they need the premium tools and features. These include:
Motivational tools (Music Bucks, Practice Stickers, and Achievement Awards)

An Enhanced Library (more space for videos and certain tools, like video clipping a tempo control)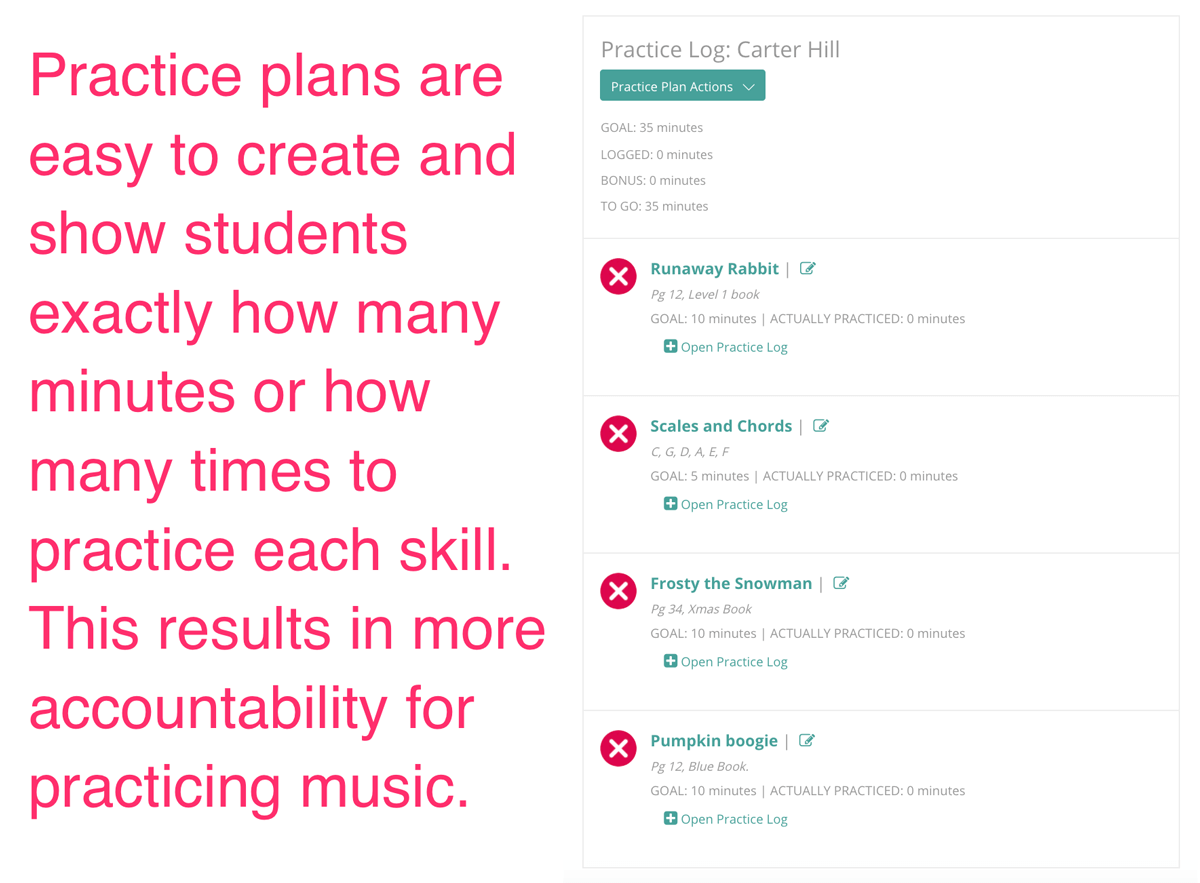 Basic student accounts provide all of the music lesson software that teachers require to manage lesson schedules and stay organized. Students who wish to have the premium features above have the option to upgrade their plans to a Premium plan at any time, risk-free.