Return to FAQs page
---
Why do parents and students pay for the service?
Our goal was to make MusicTeacherNotes free for music teachers so teachers could grow their student loads without adding any cost. Our revenue model primarily relies on students who upgrade to a Gold Account. A Gold Account is an optional paid plan for students who want all of the features MusicTeacherNotes offers students. Parents and students only pay if they wish to use the premium features. It is entirely optional.
Some services may offer similar features. However, studios or independent teachers pay significantly more for those services. 
Additionally, we felt that a studio-based fee system would become problematic for teachers who work for more than one studio. A teacher's student load continuously changes, and we wanted to avoid increasing teacher fees as their business expanded.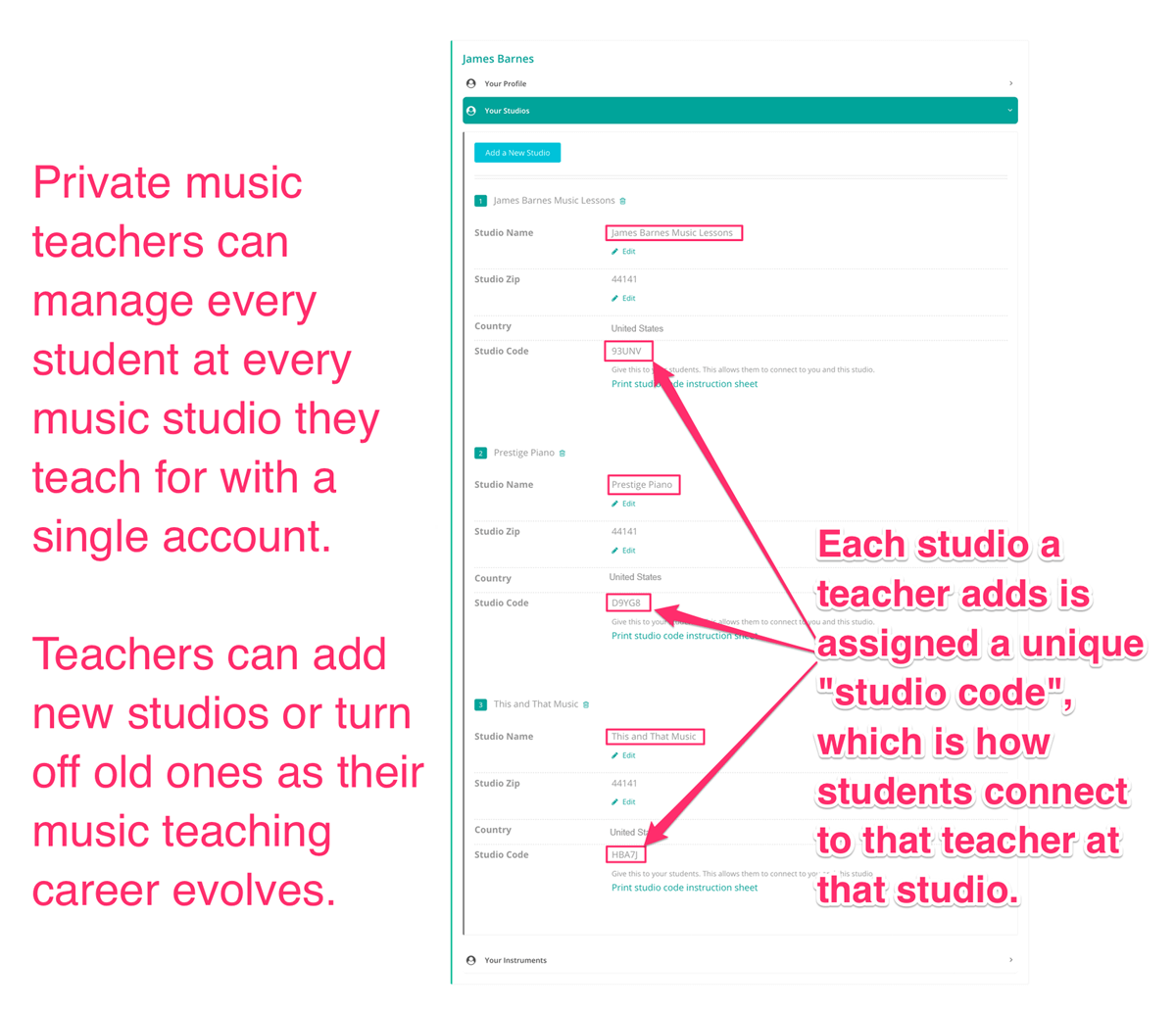 Teachers can work for more than one studio at a time if needed. All of the music lesson management needs can be done from one account. Teachers have a unique code for each studio they work for. If teachers work for a music business that uses another system, they can still use MusicTeacherNotes for their student lessons.