Return to FAQs page
---
How can MusicTeacherNotes help music students learn music faster?
MusicTeacherNotes focuses on solutions to the most common problems parents and students experience with music lessons.
These problems include:
Many younger students are not motivated to practice.
Students may not know exactly how to practice a song they are supposed to learn, which leads to frustration.
Students waste time deciding how and what to practice.
Addressing these problems is our mission.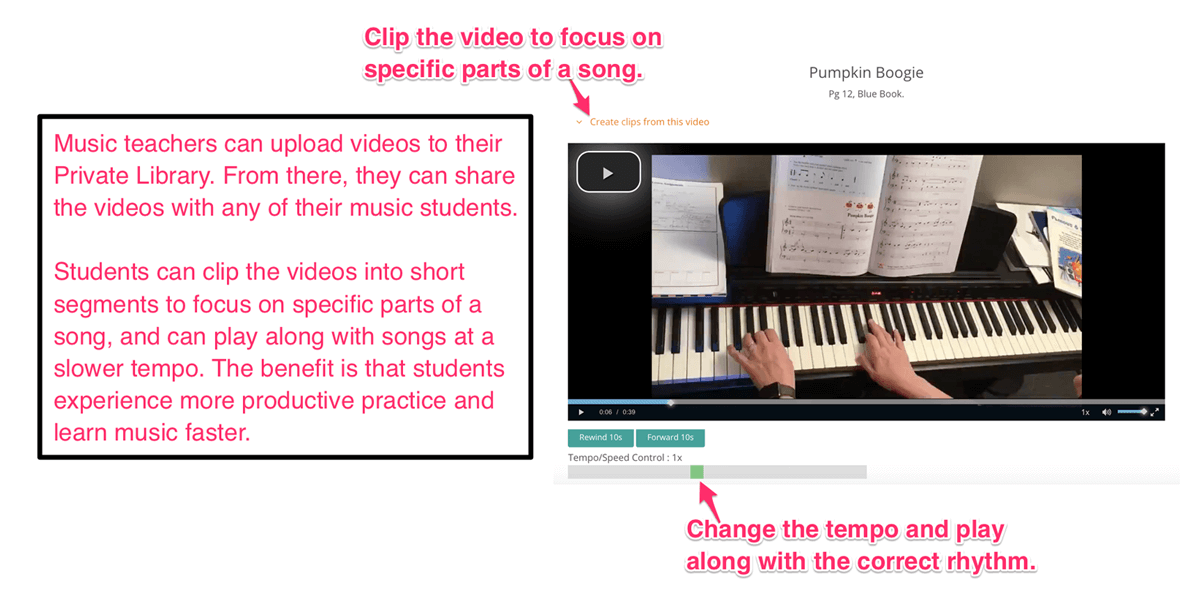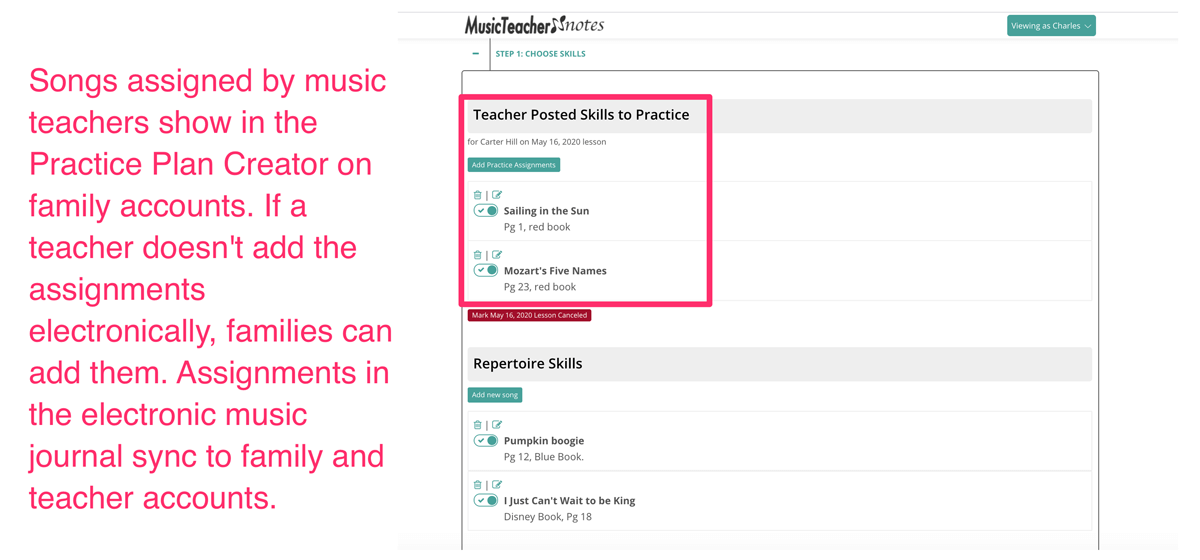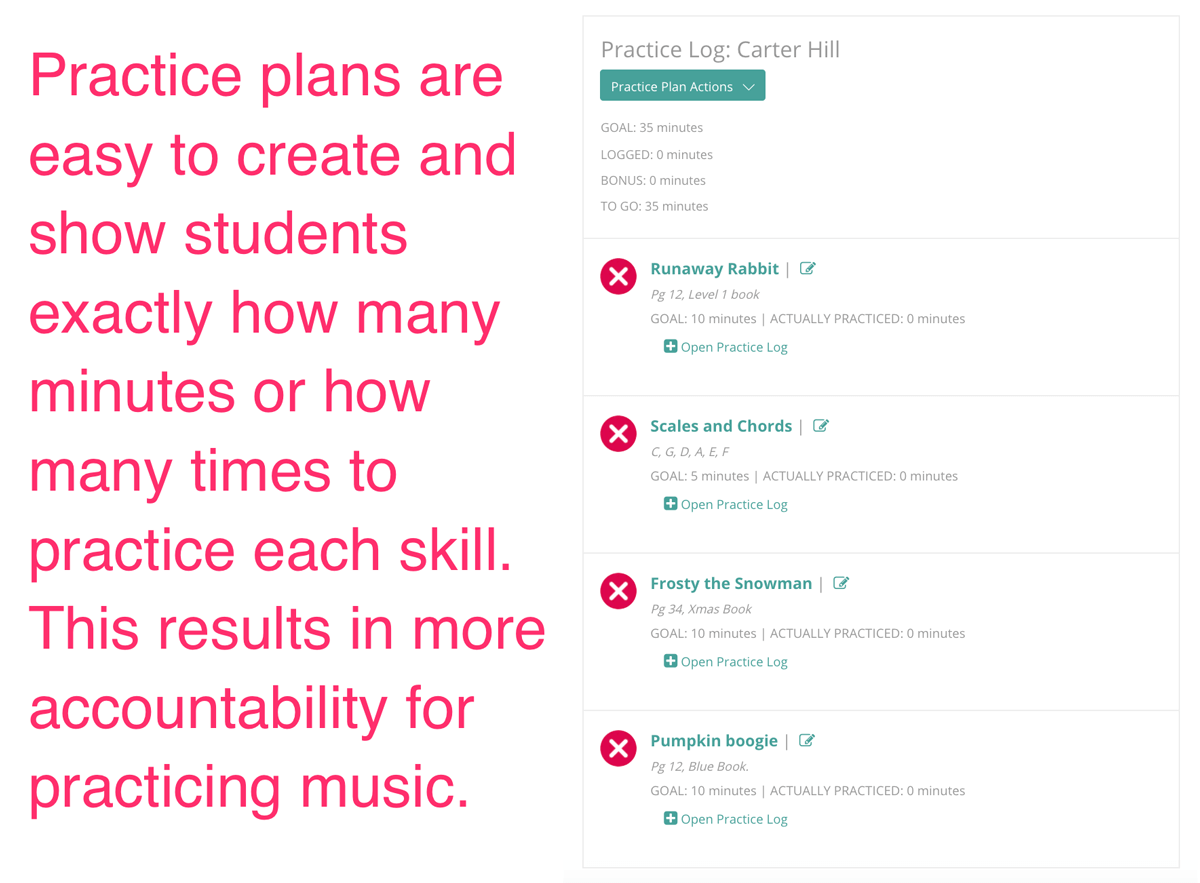 MusicTeacherNotes solves these problems with innovative and engaging features. Students will learn music faster with fewer headaches for you, making MusicTeacherNotes one of the best music school software choices music schools can make.