Return to FAQs page
---
How do I enter the instruments or types of music lessons I teach?
When you signup for your MusicTeacherNotes account, you will be asked to enter the instruments or types of lessons you provide.
You can also do this via your dashboard.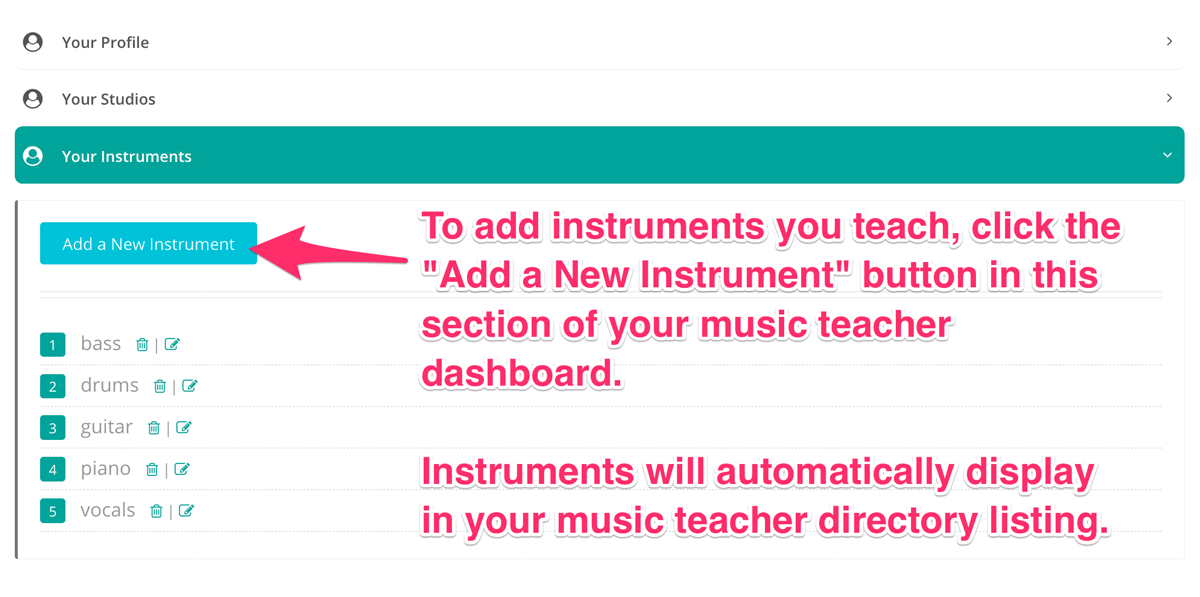 To add instruments and lesson types, navigate to your dashboard. Click the Profile section. Choose "Your Instruments," and click the "Add a New Instrument" button.
Adding instruments helps students find and connect to you. When students connect to your teacher account using your connect code, they choose the instruments they learn from you from a list of the lesson types you entered.
Try to enter every instrument you teach. This will help you with getting found via our music teacher directory. It's also a good practice to consider for local search. Potential music students are likely to be specific when searching for a music teacher. For example, a parent interested in finding a piano teacher for her child is unlikely to search google for "music lessons near me." She is much more likely to type "piano lessons near me," since she knows the instrument she is interested in learning.