Return to FAQs page
---
Does using Music Teacher Notes cause more work for me as a music teacher?
No, in fact, it leads to far less work for teachers.
Consider what you currently need to do if you do not use music lesson software. Scheduling students manually, showing up when students forget or miss a lesson, trying to recall what the students were working on in previous lessons, explaining similar concepts to multiple students. The list goes on.
The MusicTeacherNotes music school management program reduces music teacher workload. It automates many of those activities and allows teachers to scale their music lessons at no cost.
The following are just a few examples that you can do with MusicTeacherNotes:
You can create videos showing how to play the most common songs you like to teach, upload them to your account, and share them with your students when you teach them.
You can also upload other materials you wish to teach, such as PDFs and other documents that explain musical concepts to your students.
You can easily add skills that you want your students to practice by entering into their online music journal, saving time, and preventing the assignments from ever getting lost.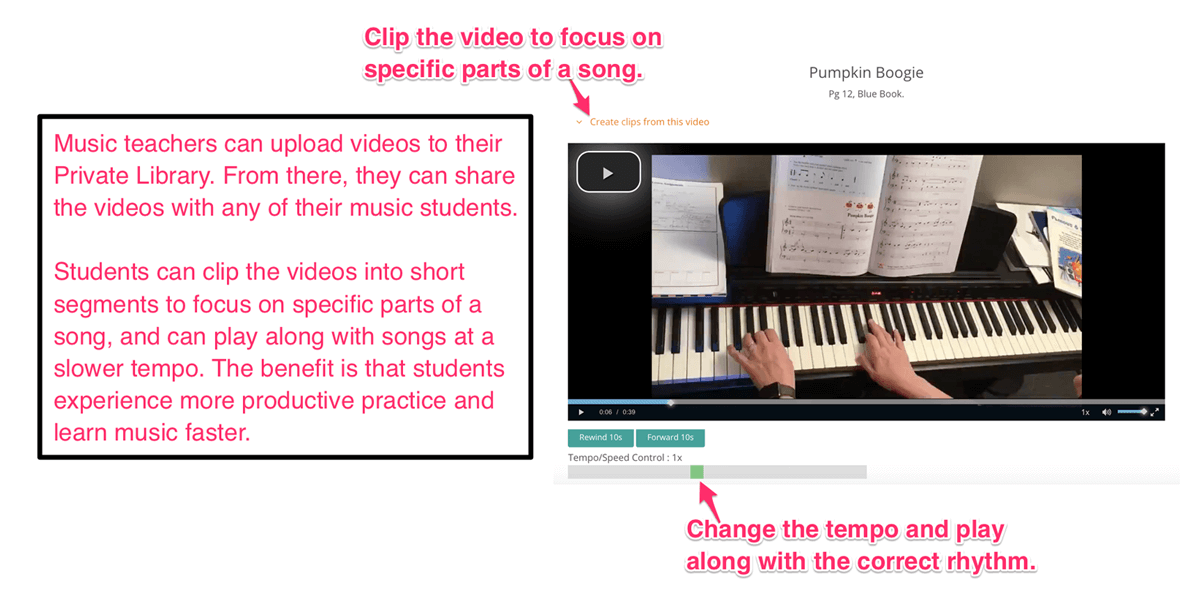 MusicTeacherNotes is for students and parents, as well as teachers.
Parents can use the online music journal and Practice Plan Creator to generate a structured practice plan for their child. This saves families frustrations associated with getting their kids to practice.
MusicTeacherNotes includes motivational games, child accounts, and rewards to get kids to want to practice music more. For parents, this means they can stop forcing kids to play instruments because MusicTeacherNotes makes practicing an instrument fun.

Everything we do is about reducing the workload for teachers and helping students learn faster and more efficiently. When students see genuine progress from their music lessons, you benefit. You retain students longer, saving you vast amounts of time and money that might be spent trying to find new students. You want good students who continue to work with you for years. Music Teacher Notes provides tools that help that happen.